Help and Support
Contacts and Information on Contact Points, Initiatives and Projects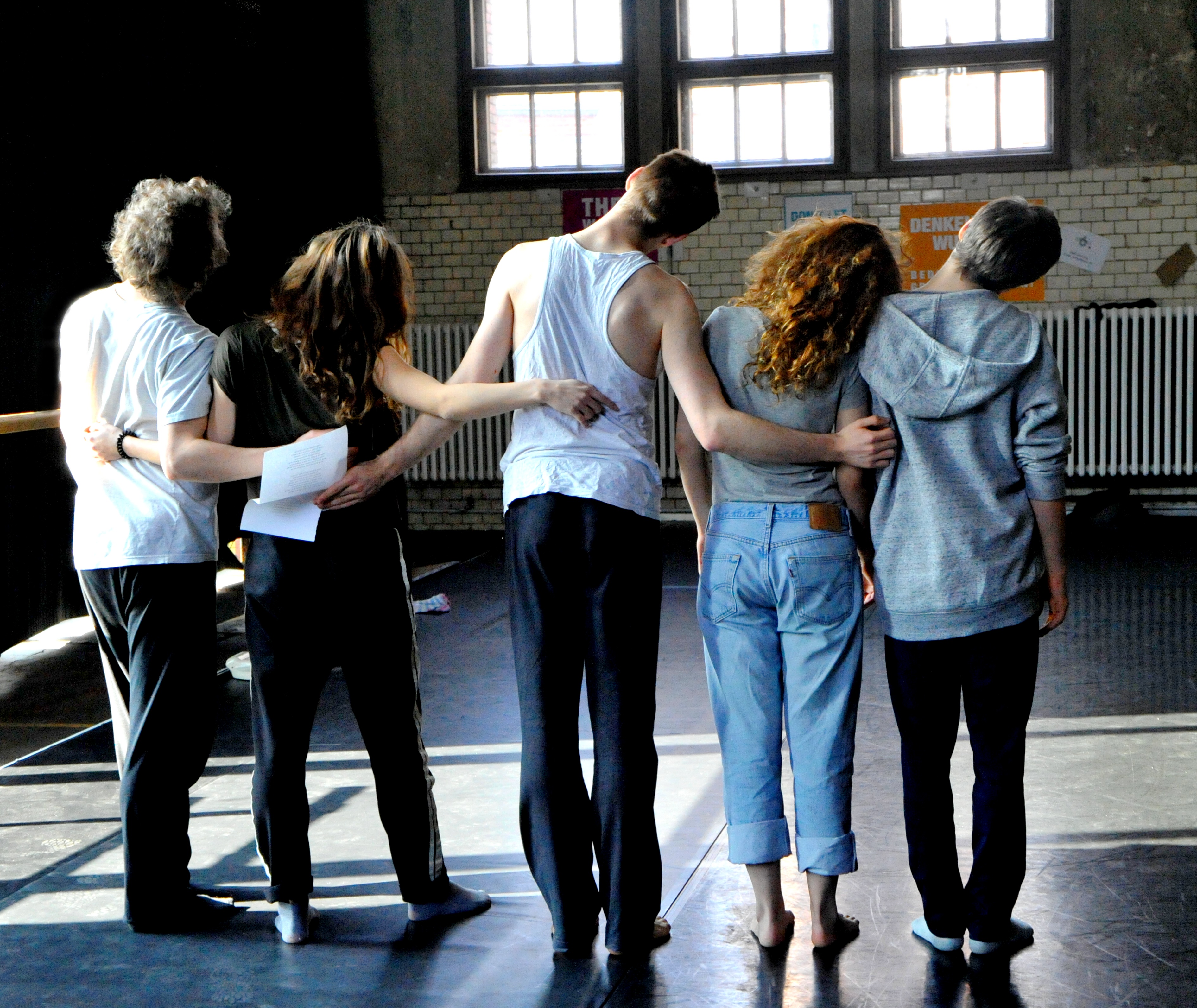 1. ADVICE AND ASSISTANCE IN EMERGENCY AND CRISIS SITUATIONS
Where can I find help and advice for myself personally or for other people in emergency and crisis situations?
Here you will find a list of information and contacts to persons, public and private institutions, initiatives and projects: they all support affected persons, relatives and other persons involved with psychological counselling in cases of, among other things, discriminatory, intersectional, sexist, right-wing extremist, racist or anti-Semitic experiences, harassment as well as sexual abuse and in psycho-emotionally difficult situations.
They support with psychological counseling in cases of experiences of violence, sexual abuse and in psycho-emotionally difficult situations. The services are aimed at adults and children and adolescents. The counseling and support services are available in more than 20 languages. For a better overview, the services are arranged alphabetically. If an aid project is missing, please contact a member of the HZT team by email.
1. ADVICE AND ASSISTANCE IN EMERGENCY AND CRISIS SITUATIONS
UdK Berlin: contact point for support against discrimination and violence (formerly Vertrauensrat/ confidential council):Link to Website
HfS Ernst Busch: contact point regarding a.o. "protection against sexualized harassment, discrimination, violence and abuse of power" is the women's representative Vanessa Wozny:Link to Website
Since 2019 the HfS ist commoted to the "Guideline for Protection against Sexualized Harassment, Discrimination, Violence and Abuse of Power at the HfS" read here
Company physician at the Berlin University of the Arts
Stefan Linnig, MPH is a specialist in occupational medicine and has been the company physician at the UdK since 2021. During the semester his regular office hours are on Thursday mornings in room 108, Einsteinufer 43, room 32 Hardenbergstraße 33 and on request.
E-mail: betriebsarzt[at]udk-berlin.de
Corona Updates for studying at the UdK Berlin
Information page on immediate measures in the context of the coronavirus at the UdK Berlin Here you will find all important information related to the coronavirus and the immediate measures at the UdK Berlin. More >
Corona Updates for studying at the HfS Ernst Busch Berlin
Communicated via Discord within HfS.

1.2. WHERE CAN I FIND HELP IN EMERGENCY AND CRISIS SITUATIONS?
ARIBA e.V. supports victims of right-wing extremist, racist and anti-Semitic violence with psychological counseling. Tel.: (answering machine for making an appointment): (030) 9221 8241 E-Mail: info@opra-gewalt.de
Website: www.opra-gewalt.de/
The Berliner Krisendienst (Berlin Crisis Service) provides fast and professional assistance for issues including psychosocial crises and acute mental and psychiatric emergencies. Our advice is free of charge and available 365 days a year around the clock. People in need of assistance can be helped personally, by phone, and in extreme situations on site at nine Berlin locations without an appointment. The consultation can also be carried out anonymously upon request. Multi-lingual assistance and cooperation with interpreters and linguists. Website: www.berliner-krisendienst.de/
The BIG-Hotline (domestic violence) supports women and their children who experience violence in their relationship, are still threatened and harassed by their ex-partner after their separation or are exposed to assault. Telephone hotline (daily 8-23 hrs): (030) 611 0300 (There is the possibility to ask for an interpreter).
Website: www.big-hotline.de/ (There is also a link here for e-mail consultations)
Child and youth telephone "number against grief" (Kinder- und Jugendtelefon "Nummer gegen Kummer") offers all children and young people, their parents and other educating persons a fast attainable discussion and consulting offer. The telephone consultation takes place anonymously for everyone. The counselling services of the "Number against sorrow" are the first point of contact for all questions, problems and in particularly critical situations. If necessary, they give advice and arrange further assistance.
Child and youth telephone "NummerGegenKummer": 116 111 (free of charge)
Website: www.nummergegenkummer.de/
See also parents' phone: 0800 111 0 550 (for parents in stress situations, free of charge)
Website: www.nummergegenkummer.de/elterntelefon.html
Help telephone Sexual Abuse. Help phone for sexual abuse if you are worried about a child. Phone (anonymous and free of charge): 0800 22 55 530
Website: www.anrufen-hilft.de/
Finding a therapist. Search tool with profiles of therapists.
Website: complicated.life/find-a-therapist
Frieda Frauenzentrum e.V. supports women* through various counselling services, including counselling for those affected by stalking and cyberstalking. Tel. (appointment arrangement): (030) 422 4276
Website: www.frieda-frauenzentrum.de/
Trust telephone "Jewish Hotline": 0211 4698520, 0211 4698521(only connection costs, Jewish Community Düsseldorf)
LARA supports and accompanies women* in overcoming the consequences of sexual violence and assaults. Telephone hotline (Mon-Fri from 9-18 o'clock): (030) 216 8888 E-Mail: beratung@lara-berlin.de
Website: www.lara-berlin.de
LesMigraS is the anti-discrimination and anti-violence area of the lesbian consultation and uses itself for a society, in which all aspects of the life and the personality of lesbian, bisexual women, Trans* and Inter* are accepted and valued. Telephone and personal consultations in English, Persian, Dutch, Turkish or German. For other languages LesMigras works together with interpreters*.
Telephone hotline (see LesMigras opening hours): (030) 2191 5090
Website: www.lesmigras.de
L-SUPPORT. Victim support for lesbian, bisexual and queer women affected by violence.
The goal of L-SUPPORT is to oppose anti-lesbian violence with effective and decisive strategies. Lesbian, bisexual and queer women in Berlin are strengthened in their self-confidence and, as victims of violence, are supported in a needs-oriented, low-threshold and unbureaucratic manner.
Website: l-support.net/
The Lesbian Counseling (Lesbenberatung) is an open place for women, girls, trans* and inter* in different life situations. They offer counseling, case management and space for encounters in a protected setting. In the lesbian counseling there are two areas: the health area and the anti-discrimination and anti-whaling area LesMigraS. Attached to the health sector is the youth project Young & Queer with its own homepage and own topics.
Website: lesbenberatung-berlin.de/englisch.html
List of English-speaking psychiatrists and psychotherapists in Berlin Your mental health is important. It's also important to get help in your language. You can a list of psychiatrists and psychotherapists who speak English in Berlin.
Website: allaboutberlin.com/guides/english-speaking-psychiatrists-psychotherapists-berlin
Maneo. The gay anti-violence project in Berlin. Victim Assistance. Registration Office. Prevention. Commitment. The offer is aimed at gay and bisexual young people and adults in Berlin - regardless of whether they are in Berlin, for example as tourists, or live in Berlin. The place and time of the act of violence are also irrelevant for the use of our offer.
Website: www.maneo.de/en/
The Muslim Pastoral Care Telephone (MuTeS) provides support for problems and the search for solutions. The offer is anonymous and confidential. Qualified Muslims work voluntarily for MuTeS
Muslim pastoral care telephone: 030 44 35 09 821 (only connection costs)
Website: www.mutes.de/home.html
Open councelling. List of Hotlines
Website: www.opencounseling.com/hotlines-de
Pflegestütztpunkte Berlin We inform and advise on all questions regarding care in Berlin. Upon request, we also provide practical support–"for example, by developing an assistance plan together with you. If necessary, we can arrange and coordinate necessary support services, clarify financing and help with the application. Our support is independent, consumer-oriented and free of charge. In all Berlin districts.
service hotline 0800 59 500 59 free of charge, Monday - Friday 09:00 am - 06:00 pm, or local services in the Pflegestützpunkten
Website:www.pflegestuetzpunkteberlin.de
Pregnant women in need. The assistance telephone is occupied around the clock and free of charge under the call number 0800/ 40 40 020. Consultation is also possible by email and on site. The help desk of the Federal Ministry for Family Affairs, Senior Citizens, Women and Youth can provide advice in 18 languages*. It establishes contact with a pregnancy counseling center. You can discuss everything with a counselor near you. The offer is anonymous and absolutely confidential.
Website: www.schwanger-und-viele-fragen.de/en.html
Queer-Leben (Queer Life) A counseling center for inter* and trans* and queer persons of all ages, their parents and relatives. They provide counseling on all questions regarding "Geschlecht" (Germ: sex and gender), gender identity and self-determination. Telephone: +49 30 44 66 88-114, Email: mail@queer-leben.de
Website: queer-leben.de/english/
Sexual abuse help line. Sexual abuse help line if you are worried about a child.
Phone (anonymous and free of charge): 0800 22 55 530
Website: www.anrufen-hilft.de/
Stillpoint Spaces Berlin. Berlin's only psychological coworking hub offering counselling and psychotherapy in English and other languages, community, events, consulting room and venue hire.
Website: www.stillpointspaces.com/berlin-space/
StudierendenWerk helps to find solutions for study-specific topics and provide support in personal conflict situations. It provides psychological-psychotherapeutic counselling, counsels on financing studies, studying with child, studying with special needs and more. At the moment there are additional changes and burdens caused by the coronavirus pandemic: online studies, limited earning opportunities, health-related fears and reduced contact and leisure activities.
Website: www.stw.berlin/en/
Somatic Academy Berlin
is dedicated to the work and research of the living body. Originating in the English-speaking world, all holistic and body-centered disciplines belonging to this field are called "somatics". They use the body as a portal to the whole human being.
Website: www.somatische-akademie.de/en/home
The violence protection outpatient clinic (Gewaltschutzambulanz) at the Charité provides free forensic medical documentation of injuries that are legally binding. Tel (appointment allocation): (030) 450 570 270 E-Mail: gewaltschutz-ambulanz@charite.de
Website: gewaltschutz-ambulanz.charite.de
WEISSER RING is the only nationwide active victim support organisation in Germany. Their volunteers work in accordance to professional standards. The victim support provided by WEISSER RING is based on the idea of offering free help to victims of crime. The victim support workers provide one-to-one assistance in a voluntary and professional capacity. Their civic engagement helps victims of crime to rebuild their lives after being victimized.
Victim telephone: 116 006 (free of charge, violence against women, men)
Website: weisser-ring.de/english
The women's crisis phone (Frauenkrisentelephon) supports women in difficult situations in German, English, Farsi/Dari. Telephone hotline: (030) 615 4243 Personal counseling for migrant women: (030) 615 7596
Website: www.frauenkrisentelefon.de
3. NATIONWIDE
The help line Gewalt gegen Frauen is a nationwide counselling service for women who have experienced or are still experiencing violence. Under the number 08000 116 016 and via on-line consultation affected persons of all nationalities, with and without handicap - 365 days in the year are advised, around the clock. There are counselling services in 17 languages. Further offers are advice in sign language, online advice and chat advice. Relatives, friends and specialists are also advised anonymously and free of charge. Tel: 08000 116 016
Website: www.hilfetelefon.de/
4. OTHER RESOURCES
Superheldin gegen Gewalt is a web-based platform with search engine for nationwide counselling services for women.
Website: www.superheldin-gegen-gewalt.de/
Tauwetter supports men* who were exposed to sexualized violence during childhood or adolescence. Phone: (030) 693 8007 E-mail: mail@tauwetter.de
Website: www.tauwetter.de