Job offer at HZT
We are hiring...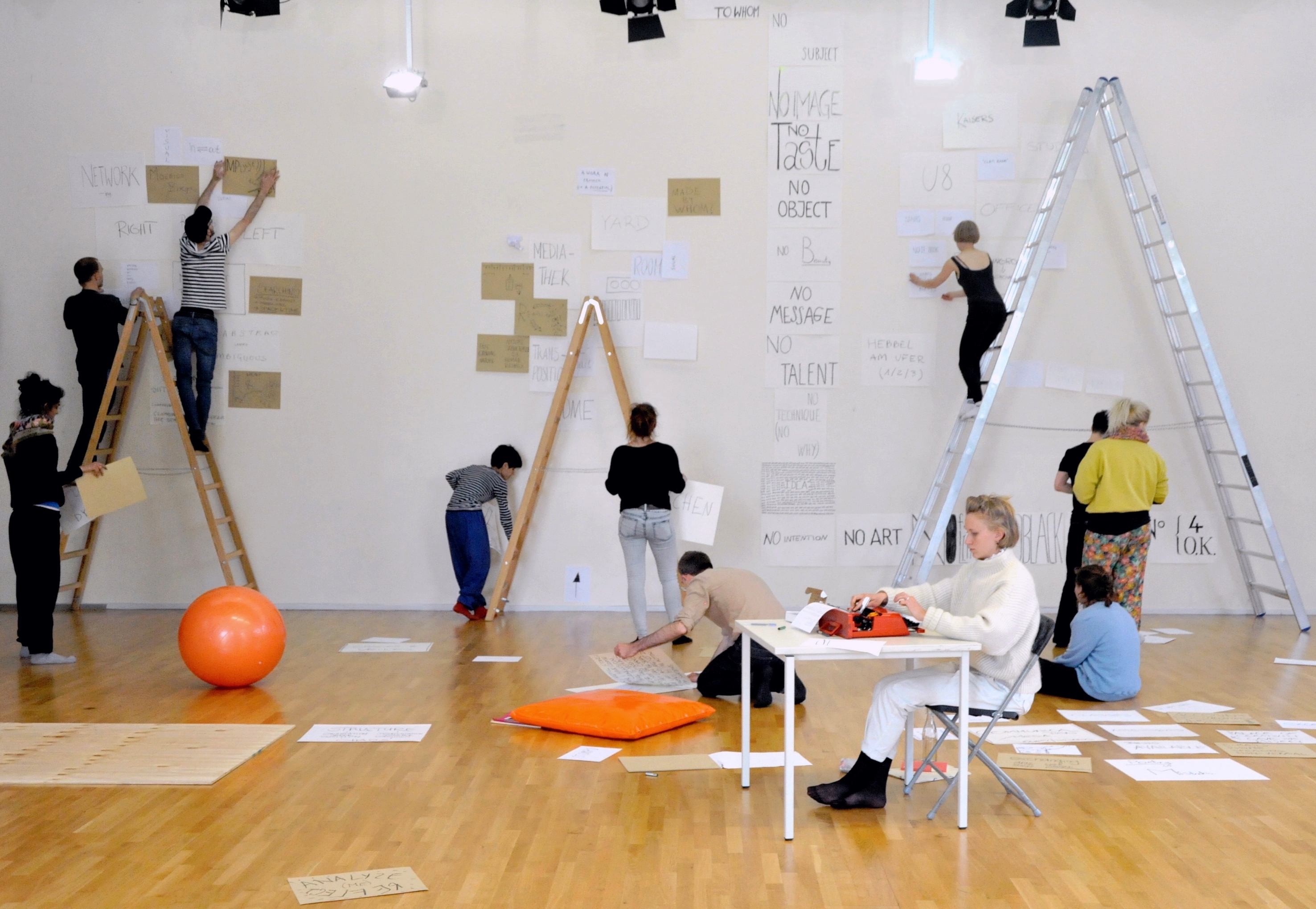 The Inter-University Center for Dance is supported by the Berlin University of the Arts and the Ernst Busch Academy of Dramatic Arts in cooperation with TanzRaum-Berlin, a network of Berlin's professional dance scene. The HZT offers three degree programs: the Bachelor's program "Dance, Context, Choreography" and the two Master's programs "Solo/ Dance/ Authorship" and "Choreography". The special feature of the three study programs is their close connection between academic education and professional artistic practice; the study programs are experimentally oriented and combine artistic teaching, basic scientific mediation as well as practical professional support.
The HZT Berlin is now looking for a
STUDENT ASSISTANT (m/f/d)
for max. 40 hours per month for the Master's program Solo/ Dance/ Authorship (MA SODA) from 01.10.2022 for at least two semesters and maximal four semesters.
Occupied from 1 October 2022
Reference Number: HW1-2022-04
The range of tasks primarily comprises of:
Supporting the staff and students in researching, compiling and acquiring teaching material (for the seminars)
Assistance with the ongoing research, the further development and archiving of other material pertinent to the course
Providing practical support for guest teachers
Technical support of the program's public lecture series
Support in organization, coordination and documentation of excursions, student meetings, festivals and similar events
Preparing announcement materials and posting study related events on the website
Video documentation
Assistance with the inventory and archiving of internal documents of the study course
Coordination and maintenance of the booking system for both course groups and communication of dates/ schedules
Copying (paper and AV-Media, e.g. for compilations for seminars)
Administrative tasks assisting in planning, coordination of documents central to the course such as the handbook and schedule (KVV)
Supervision of the media library
Prerequisites:
Enrolment at a German University (preferably from the 2nd semester onward)
Good Command of written and spoken English
Knowledge of written and spoken German is required
Willingness to participate regularly in meetings
Working knowledge in the field of contemporary artistic practices and/or cultural management is of advantage
Substantial knowledge of MS Office (Word, Excel, Power Point)
Knowledge of OSX is of advantage as HZT predominantly works with Apple computers
Self-motivated and committed
High reliability and flexibility
Enjoys organizational tasks and communication, solution- and result-oriented work
Ability to work in a team
Please do not submit an application if you plan to spend a longer period abroad (e.g. Erasmus-exchange) within the next two semesters.
We offer:
an interesting, varied job in a university and artistic environment with flexible work organization
payment under the terms of the labor agreement for student assistants according to TV Stud III
The Berlin University of the Arts is particularly concerned with the recruitment and promotion of women; it therefore pursues gender mainstreaming. The University has an Equality and Diversity Policy and applications are welcome from all sections of the community. The University aims to ensure that everyone who works or applies to work for us is treated fairly and is not subjected to discrimination relating to any protected characteristic. Please indicate if you have a disability in your application. Applications from people with a migration background who meet the recruitment requirements are expressly welcomed. We offer all applicants with a disability and all applicants from a migrant background an interview providing they meet the essential criteria for the vacancy. All candidates are asked if they need any specific adjustments or arrangements at interview.
Please send your written application with relevant application documents (CV and letter of motivation) stating the code number HW1-2022-04 till 4th July 2021 via e-Mail to hztvl@intra.udk-berlin.de. By submitting an application, you as an applicant give your consent to your data being electronically processed and stored. Interviews will take place on July 12 (from 13h on).