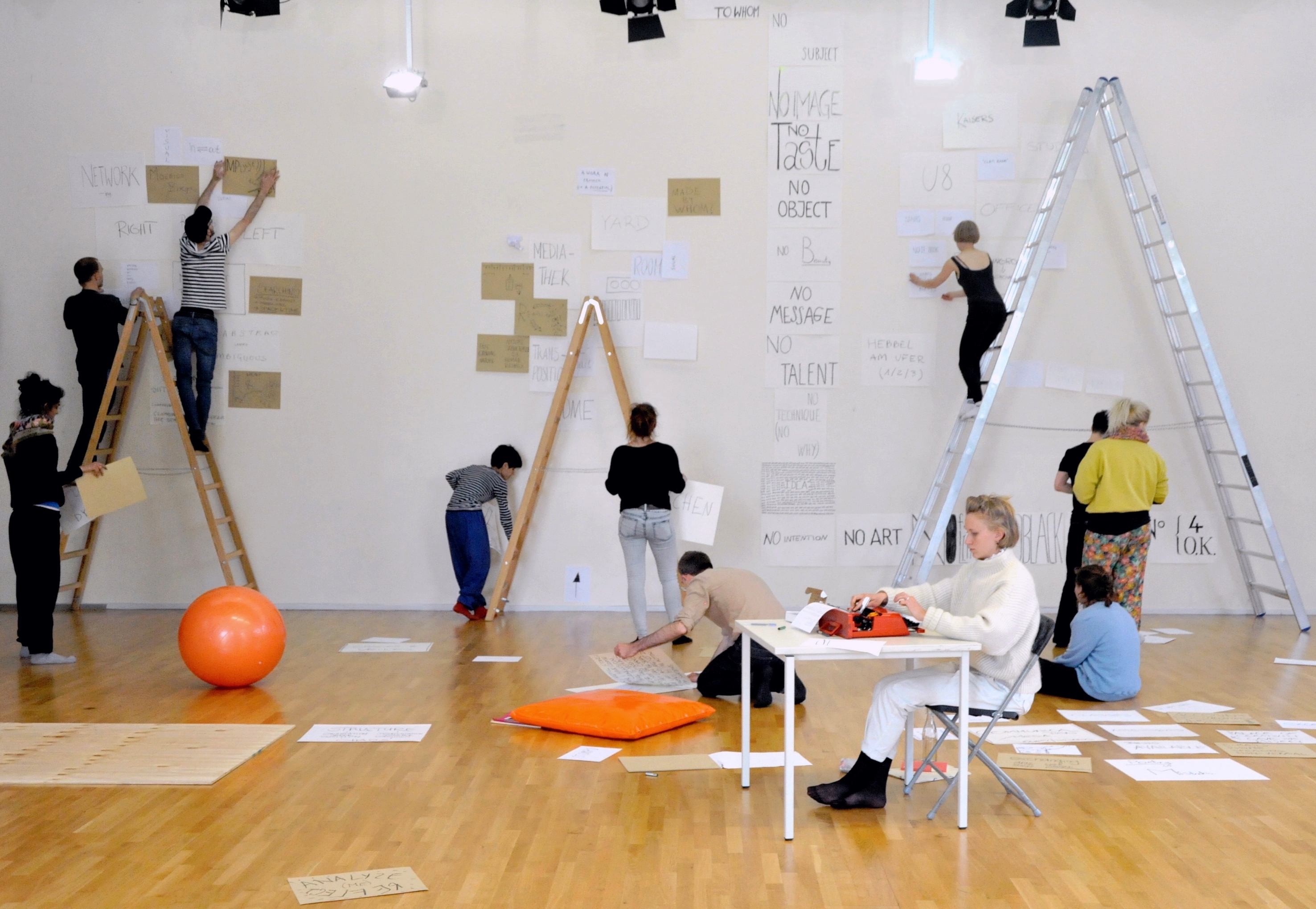 Professor at a University of Art (m/f/d)
– Salary group W 2 – Ref.no.: 4/375/20
Part-time professorship with three-quarters of the regular teaching commitment, for a limited period of 5 years with the option of an extension or removal of the time limit. The professorship is regulated with an employment contract. It is planned that the holder of the position (m/f/d) will initially be head of the Bachelor study programme for 5 years. To compensate for this, there is a planned 25% reduction in the teaching responsibilities.
Teaching area: Contemporary Dance and Choreography
Teaching responsibilities: 13.5 course hours
Application Deadline: 7 October 2020
____________________________________________
The HZT-Inter-University Centre for Dance is supported by the Berlin University of the Arts and the Ernst Busch Academy of Dramatic Arts in cooperation with TanzRaumBerlin, a network of Berlin's professional dance scene. The HZT offers three study programs: the Bachelor's program "Dance, Context, Choreography" and the two Master's programs "Solo/Dance/Authorship" and "Choreography". The special feature of the three study programs is their close connection between academic training and professional artistic practice; the study programs are experimentally oriented and combine artistic teaching, basic scientific knowledge as well as practical professional guidance. A research area with associated researchers is affiliated to the HZT.
The HZT Berlin is now looking for a
STUDENT ASSISTANT (f/m/d)
for max. 30 hours per month to support in the areas of teaching and research from November 1st, 2020, onwards for at least two semesters (the maximum duration of employment is 2 years).
Occupied from 01.11.2020 Reference Number: HW1-2020-04

The range of tasks primarily comprises of:
Support in researching literature, materials and related information relevant to projects like dramaturgy in dance and performance, non-normative bodies on stage, the artistic and cultural history of shooting
Support in the organization and coordination of workshops, lectures, and collaborations
Preparing and archiving materials relevant to the research projects
Prerequisites:
Enrolment at a Berlin University (preferably in at least 2nd semester)
Experience in research activities
Very good command of written and spoken German and English
Self-motivated and committed
High reliability
Substantial knowledge of MS Office
Enjoys organizational tasks and communication, solution- and result-oriented work
Please do not submit an application if you plan to spend a longer period abroad (e.g. Erasmus-exchange) within the next two semesters.
We offer an interesting, varied job in a university and artistic environment with flexible work
organization and payment under the terms of the labor agreement for student assistants.
The Berlin University of the Arts is particularly concerned with the recruitment and promotion of women; it therefore pursues gender mainstreaming. The University has an Equality and Diversity Policy and applications are welcome from all sections of the community. The University aims to ensure that everyone who works or applies to work for us is treated fairly and is not subjected to discrimination relating to any protected characteristic. Please indicate if you have a disability in your application. Applications from people with a migration background who meet the recruitment requirements are expressly welcomed. We offer all applicants with a disability and all applicants from a migrant background an interview providing they meet the essential criteria for the vacancy. All candidates are asked if they need any specific adjustments or arrangements at interview.
Please send your written application with relevant application documents (CV and letter of motivation) stating the code number HW1-2020-04 till September, 20th via e-Mail to hztvl@intra.udk-berlin.de. By submitting an application, you as an applicant give your consent to your data being electronically processed and stored.