Transgressions
Energizing Body and Scene: Playing with Forces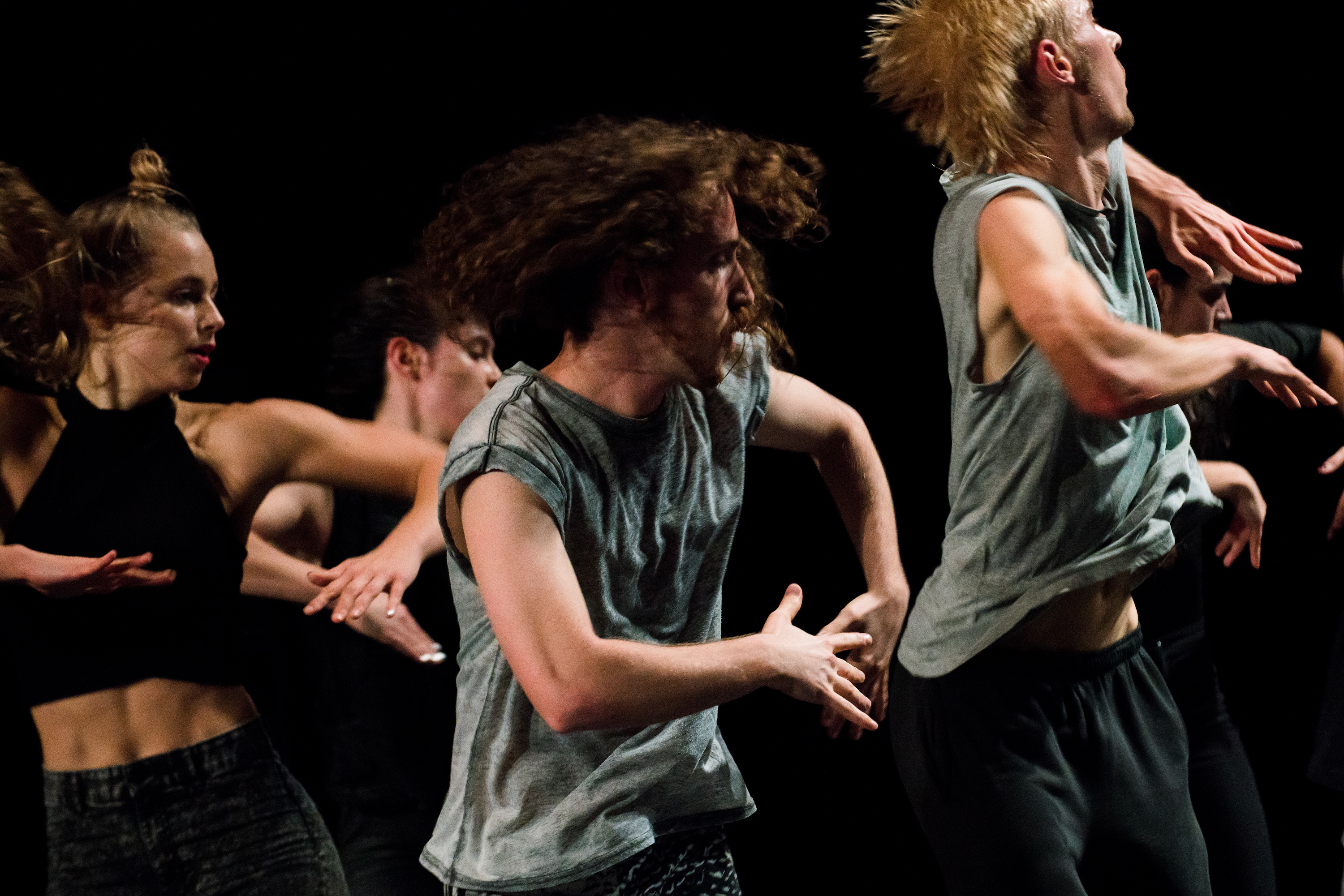 DFG-Research project (August 2015 - February 2020)
Choreographic bodies are qualified through modes of expansion and transgression that correspond to aesthetic strategies which energise body, action, space and gaze.
My project focuses on the acts of presentation that are realized by such bodies through precise techniques of perception and through their production of energy-led states and dynamics. Its central question concerns the aesthetic and cultural agencies and functions of choreographic bodies, which bring about forms of transgression by engaging with both visible and invisible fields of force.
Responding to a gap in research on the politics of perception, and on modes of aisthesis, the project addresses the aisthesis, politics and theatricality of choreographic bodies. A series of analyses will explore the aisthesis signatures of the choreographic through investigating modern and contemporary movement and body theories, dance-techniques and choreographic practices of different artistic formats. Following a transdisciplinary approach, the project will engage with dance events, performances and installations. Of specific interest are 20th- and 21st-century aesthetic positions that testify to highly advanced and influential approaches to transgression, and to phenomena of expansion and extension of the body, including those that have used theatrical, choreographic or theoretical approaches to the field of energetic forces. The project is organized along the lines of three historical moments [1920-40, 1980, and the beginning of the 21st century]. It addresses the following areas, all of which have so far received little scholarly attention: Rudolf von Labans Effort-Theory, dance und choreography of the 1980s (LaLaLaHuman Steps; Wim Vandekeybus/Ultima Vez); choreographic installations in contemporary dance (William Forsythe/Trisha Brown), and works of contemporary choreographers, including Laurent Chétouane and Ian Kaler.
Focusing on energetic processes, the project examines their medial and mediated procedures. Particular attention will be given to the ways in which they turn that which they represent into an energetic force field, using techniques of movement, of the body and of theatricality that enter into a productive exchange with techniques of perception.
My goal is to disclose the politics of perception that arise through the agency of the choreographed and choreographic body, and to propose a model of transcorporality that is informed by the perspective of critical cultural analysis. Situated in the field of theatre and dance studies, my research thus also aims at a transdisciplinary notion of the choreographic, in order to direct attention to the transformative constellations of bodies within space and time, and to their theatrical potential of producing, and being powered by, energetic force fields. The aim is to develop for theater and dance studies a model of analysis of moving, perceiving and (re-)presenting bodies.
More information: www.tanz-wissen.de