Dance Techniques 2010
Tanzplan Germany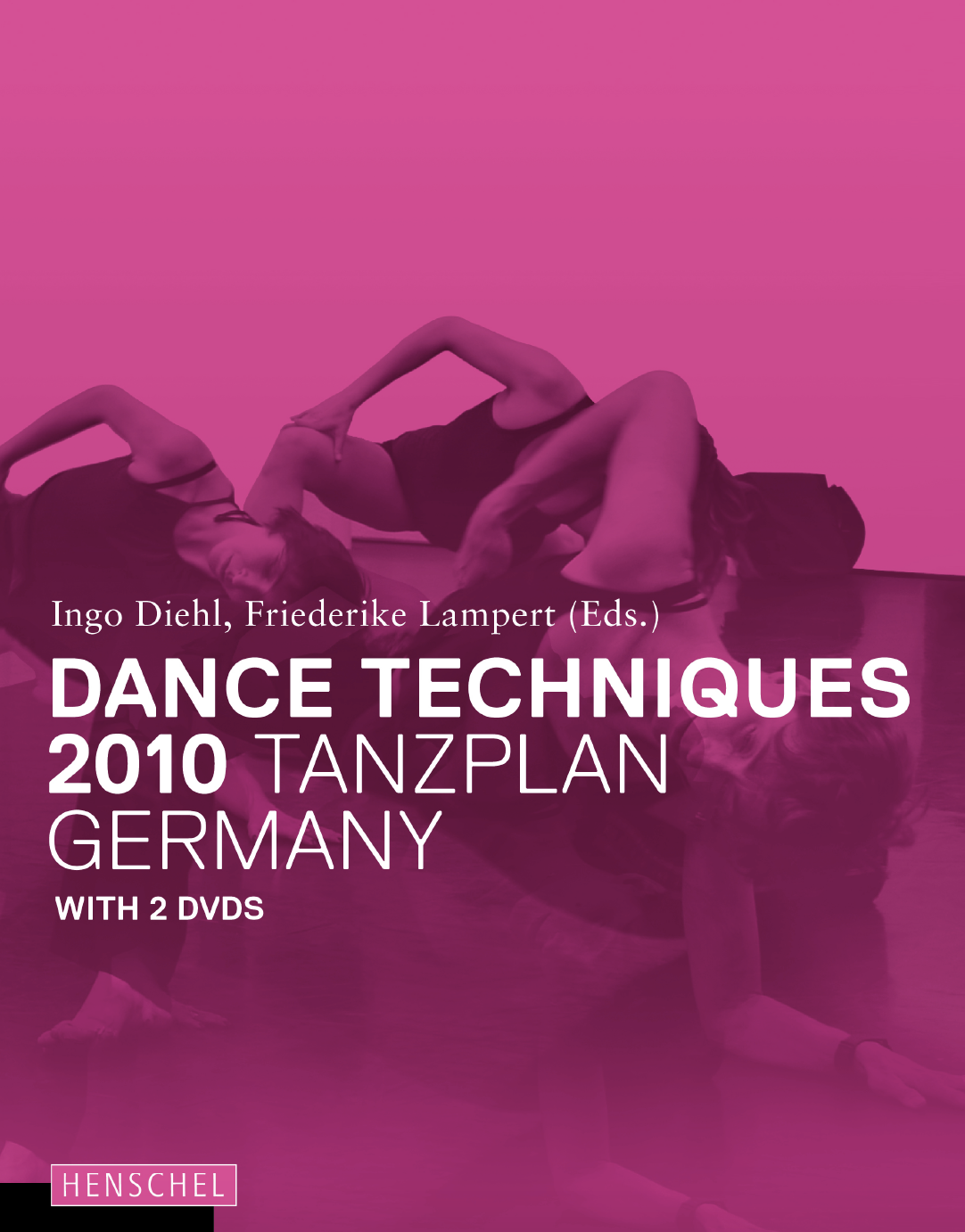 What does today's contemporary dance training look like? Seven research teams at well known European dance universities have tackled this question by working with and querying some of contemporary dance s most important teachers: Alan Danielson, Humphrey/Limón Tradition, Anouk van Dijk, Countertechnique, Barbara Passow, Jooss Leeder Technique, Daniel Roberts Cunningham Technique, Gill Clarke Minding Motion, Jennifer Muller Muller Technique, Lance Gries Release and Alignment Oriented Techniques.
This comprehensive study includes interviews, scholarly contributions, and supplementary essays, as well as video recordings and lesson plans. It provides a comparative look into historical contexts, movement characteristics, concepts, and teaching methods. A workbook with two training DVDs for anyone involved in dance practice and theory.
IMPRINT
Ingo Diehl, Friederike Lampert (Eds.), Dance Techniques 2010 – Tanzplan Germany. With two DVDs. Berlin: Henschel 2011. ISBN 978-3-89487-689-0 (Englisch) Out of print.