Prof.

Philipp Gehmacher
Study Programme Leader BA Dance, Context, Choreography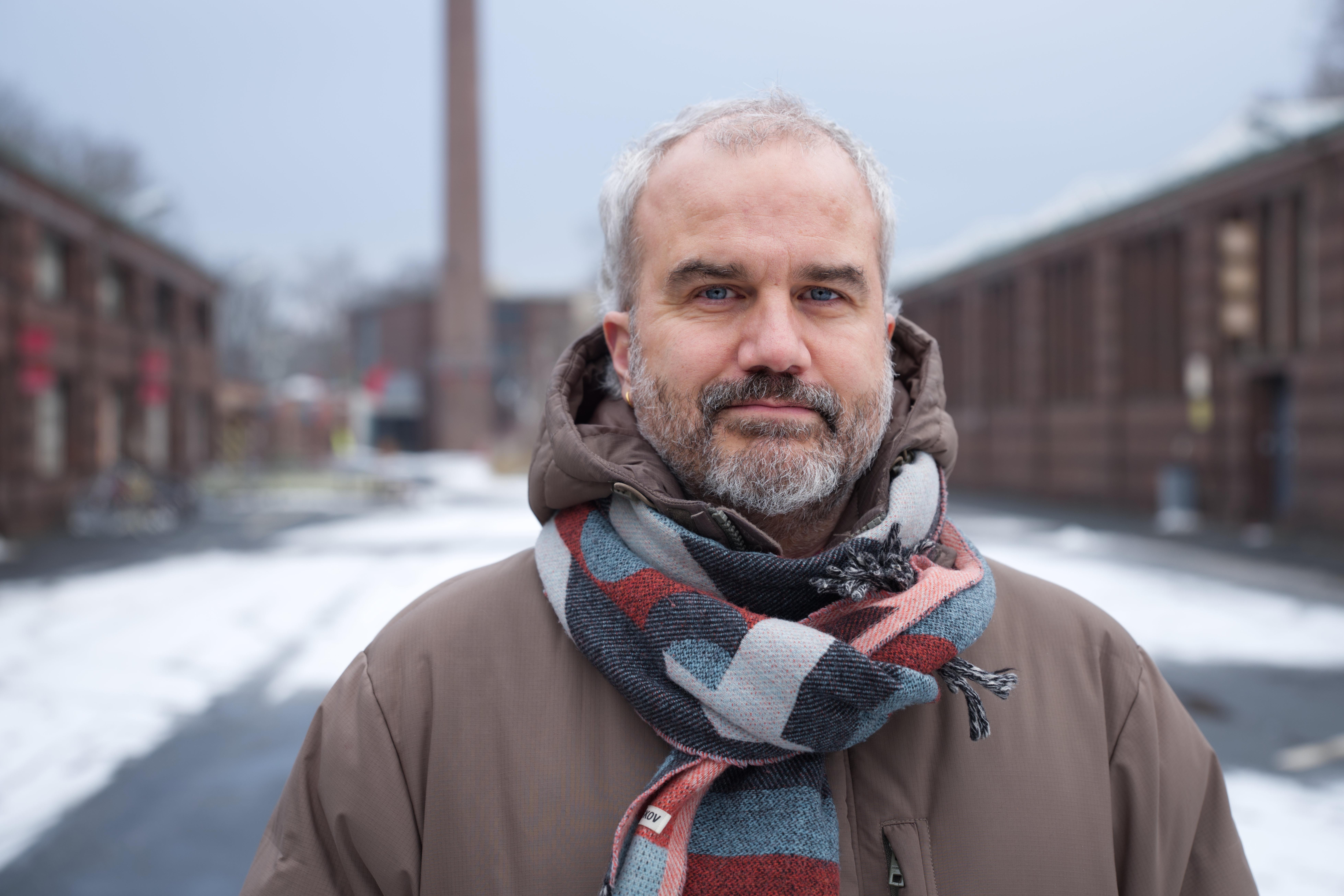 Philipp Gehmacher studied Contemporary Dance and Choreography (London Contemporary Dance School, Trinity Laban) in London in the 1990s and Fine Arts, (Sculpture and Space, University of Applied Arts) in Vienna in the 2010s. He is the Head of the BA Dance Context Choreography at HZT Berlin since October 2022.
Gehmacher's artistic works use the body and verbal language as forms of utterance, built and institutional space, as well as sculpture, objects, things. His focus is on physicality, movement and the realization of bodies-in-motion as shared environments, in interaction and towards potential togetherness.
With these works between and beyond black box and white cube, Philipp Gehmacher is represented locally and internationally in theatre festivals and exhibition contexts. Most recently at Impulstanz 2022 in the mumok - Museum moderner Kunst Stiftung Ludwig Wien with The Slowest Urgency (an environment), a piece for six performers.
He has worked in various constellations and media with Laurent Chétouane, Ian Kaler, Krassimira Kruschkova, Vladimir Miller, Jen Rosenblit and Meg Stuart, among others, all of whom have influenced, supported and accompanied him.
He initiated the lecture performance series walk+talk on individual artistic approaches towards body and movement (see oralsite.be) and SAY SOMETHING, a series of speech acts, such as the artistic-performative gathering TOGETHER THE PARTS (co-curated with Katalin Erdődi) for Tanzquartier Wien.
Gehmacher has been a guest lecturer amongst others at SHK Stockholm, the Iceland University of the Arts, P.A.R.T.S., a.pass and ISAC in Brussels, Paris Lodron University Salzburg, PACAP Forum Danca in Lisbon, Tanzquartier Wien, Freie Universität Berlin (Valeska Gert Visiting Professorship) and the University of Applied Arts Vienna.