Embodied Dialogues through Activism and Art
Liz Crow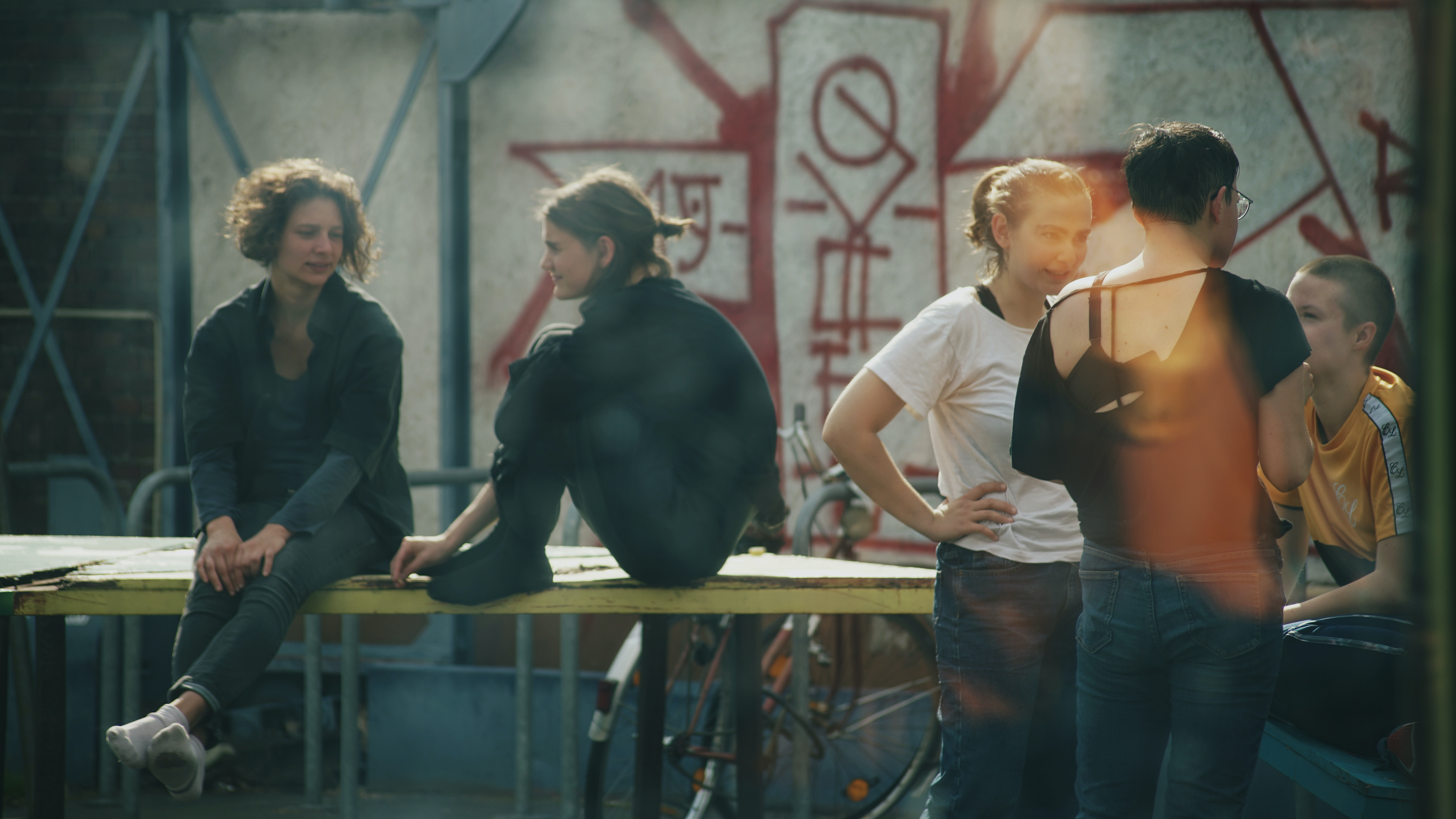 Yes, I'm an activist and perhaps I'm an activist first. I don't know, I'm always arguing with myself between devoting my time to the activism versus the art, so I combine them, but I think activists have always turned to the arts and artists have always been activists, so it's nothing new to be trying to do this. I do think amongst great swathes of activists, however, there's this suspicion of art as an optional extra, a kind of luxury item for once we've sorted out the core issues, or that it's an indulgence, that it doesn't get to the core of the issue. But for me the reason it's so powerful is that ultimately, as activists, we're trying to connect with people and that's what art does. (Liz Crow in an interview from 2016)
We are very delighted to welcome Liz Crow as the next guest in our lecture series "Dramaturgical Encounters"! Liz Crow, a Bristol-based artist-activist, is specialized in film, sound, word and live performance. Her work is based on her lived experience with disability – that is the experience of participation constraints, oppression and exclusion imposed by various social barriers. Liz Crow will give an introduction to some of her projects, to the way they are politically and discursively situated, to the protest they articulate, to the need for disabled rights and social justice they insist in, and to their inherent believe in the transformative power of creative work.
The lecture will be followed by a talk between Liz Crow and Noa Winter. Noa Winter works as a curator and dramaturge and is the coordinator for the project "Making a Difference", which supports Berlin-based dance artists with disabilities. She is also doing a PhD on self-determined working methods of disabled artists and aesthetics of access. Taking Liz's performance "Bedding Out" (2012) as their starting point they will entertain a conversation around the politics of lying down (in public versus in private spaces).
Choreo-dramaturging the Anthropocene: Eiko Otake's A Body in Places
Eylül Fidan Akıncı
As the public and scholarly conversations tackle the term "Anthropocene" and its propriety to name the geo-ecological epoch we are in, it becomes clear that we need critical and creative tools to retain sight of the planetwide commons of disasters. Doing so in the field of dance and performance introduces unique challenges and opportunities of its own. Eylül Fidan Akıncı proposes a generative model of how dramaturgical and embodied practices facilitate a new theory and practice around the planetary with the work of Japanese American choreographer Eiko Otake (also known as the duo Eiko & Koma). In the decade since the Fukushima triple disaster of 11 March 2011, Otake visited the region several times, to move along and with the irradiated nonhuman world that persisted. Collaborating with historian and photographer William Johnston, Otake produced the exhibition and video installation A Body in Fukushima (2014-) as well as her site-adaptive choreographic performance A Body in Places (2014-). In addition to presenting them in various combinations, Otake organized several curatorial, communal, and pedagogical events around these visual and performative testimonies of life after nuclear disaster. Through these shifting frames, Otake acutely grapples with bringing Fukushima out of its presumable distance and singularity, and enacts a collective form of attunement and vulnerability that goes beyond raising awareness. In this lecture, Eylül Fidan Akıncı will discuss how the ever-deepening ecological crisis calls for choreo-dramaturgical approaches like Otake's to carry us from theoretical demystification into activation.