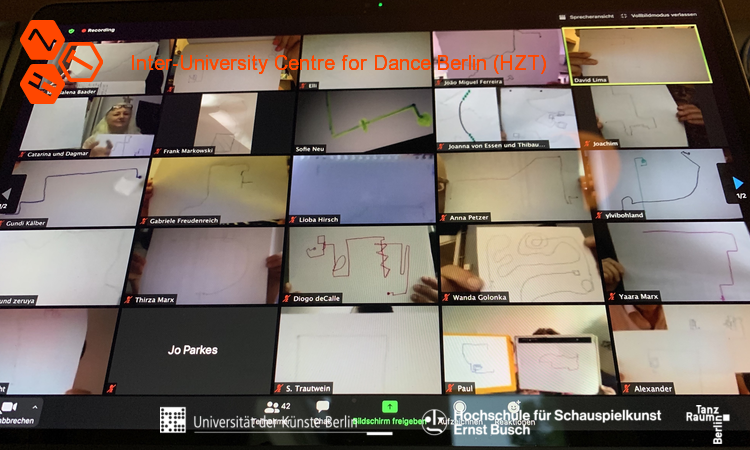 Studying and Teaching with Physical Distancing
Dear friends of the HZT,
how to teach dance and choreography digitally, how to rehearse together without being in the same room? How do you meet each other digitally in an art form that depends on contact, mutual perception and co-presence? With these questions Susanne Vincent, professor at maChoreography opens "Tile class instead of body in contact", a text about studying and teaching in Corona times at the HZT Berlin. She describes how, after initial stumbling blocks, it was possible to get moving via zoom, to create a common ground despite spatial separation, to develop new formats and to continue despite occasional frustrations.
Twelve BA students have also continued to work on different kinds of beginnings, experimenting with very different presentation formats in the current situation of physical distancing. From 2nd until July 5th you can experience the polyphonic works in the online festival "nah dran extended: beginnings" as audio walks, audio-visual experiments on Zoom, in avatar worlds, as online diary or youtube live stream.
The digital semester has also stirred up plans for the maChoreography final projects. The project Unsere INSEL by David Lima was initially planned as a joint dance project with residents* of the Mierendorff-Island in Berlin-Charlottenburg. In the course of the corona restrictions in spring 2020 the project was moved to the net - and the image of the island got a completely different meaning. You can see the resulting film on the project page. At the end of the semester, Jadi Carboni's final master project will follow. Her film "Dancing my Hero - Rebellen des Friedens" contains six solos about the transformational renewal of the body.
In the Corona Pandemic, the body has once again become the focus of political and social debate. Yet questions about its status are not only relevant because of the virus, but are central to numerous conflicts that continue to determine the world. The online series "Unversehrtheit: Conversations on the Integrities of the Body", conceived by Sandra Noeth, professor at MA SODA, brought together international artists and researchers from various disciplines and fields of practice to approach the body and the concept of integrity. The conversations took place in May and June and can be listened to on Youtube until July 5th.
The Corona Pandemic has been and still is especially challenging for current students. Many of them have lost their jobs, which they used to finance their studies, due to the closure of public and private institutions, shops and other economic areas caused by the Pandemic. We have set up a donation account to support the HZT students who have been economically affected by the Pandemic. If you are currently in a difficult financial situation yourself, we would be happy if you would pass on our appeal to friends and colleagues.
We would like to congratulate HZT Alumnus Raphael Hillebrand, who was honoured for his outstanding artistic developments with dance by the jury of the German Dance Prize 2020.
We are looking forward to meet you virtually in a stream and on it, and hope to see you soon in the analogue space again.
With kind regards
The HZT Team
2. - 5. Juli 2020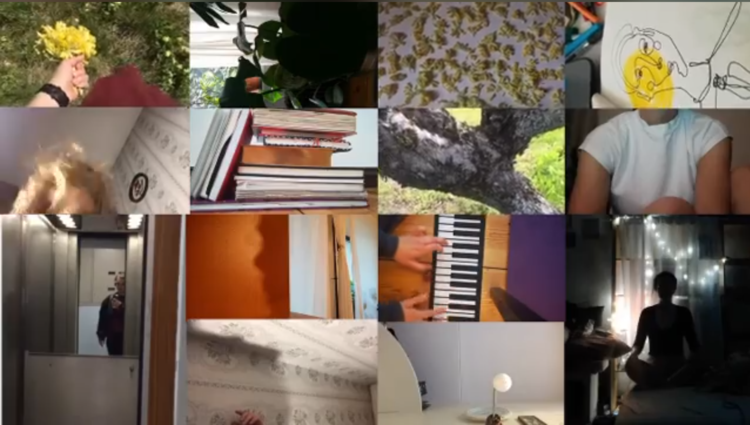 From July 2 to 5, 2020 there will be a special premiere at the ada Studio: for the first time, all artists in an edition of "NAH DRAN extended" will be students of the BA programme "Dance, Context, Choreography" at HZT. The theme of this cooperation project between ada Studio and HZT is "beginnings", and it is dedicated to various aspects of beginnings. A total of twelve students not only deal with various types of beginnings, but also experiment with very different presentation formats in the current situation of physical distancing. T
Worlks by and with Derin Cankaya & Daria Belous, Therese Bendjus & Aleksandra Petrushevska, Maria Ladopoulos & Liisi Hint, Thiago Rosa & Gareth Okan und Johanna Ryynänen/Asya Ashman/Miguel Witzke Pereira/Zuki Ringart.
Go to Programme and Stream Links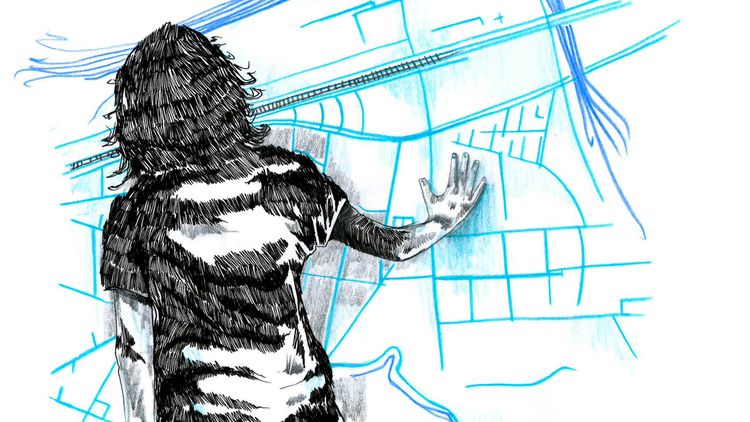 The final project UNSERE INSEL (Our Island) of HZT student David Lima in the MA Choreography was initially planned as a community dance project with residents of the Mierendorff Island in Berlin-Charlottenburg. Topics such as sustainability and personal connections to public places were to be negotiated. In the course of the Corona pandemic restrictions in spring 2020 the project was moved to the internet - the image of the island took on a whole new meaning.  
Seven people from a neighbourhood, together with an eight-member artistic team, used video conferences to create individual dance solos that together create a film full of shared moments. They asked: How can the actual public space of a neighbourhood be intertwined with virtual, imagined and cinematic spaces? And can the intimate act of dancing in one's own private space in front of a camera represent something particularly connecting in times of physical distance?
other date: Sun 21.6.20 12:00 Mon 22.6.20 12:00 Tue 23.6.20 12:00
Jadi Carboni

Dancing my Hero - Rebellen des Friedens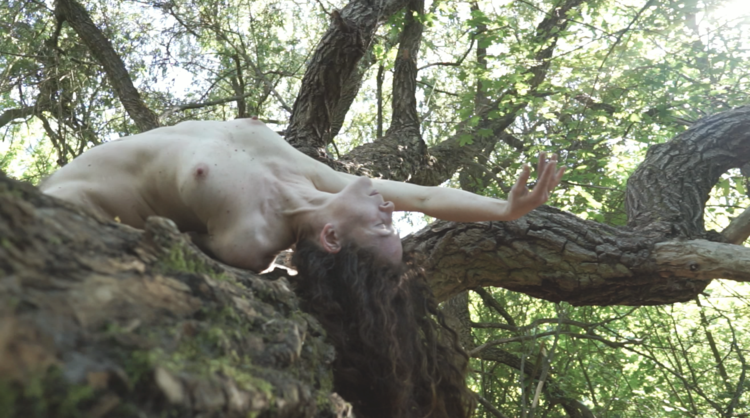 The Heroine dances, my body speaks. My hero, my body, who keeps me alive, unique, and yet part of a whole life cycle. It is an offer to rediscover the inner strength and interconnection of our lives, even when deprived of the possibility of real physical contact. A journey through six interwoven solos, inspired by the sense of gratitude towards life, towards one's body, understood as a continuum of mind-body-spirit, in an infinite cycle of transformation and renewal.
other date: Tue 14.7.20 20:00 Wed 15.7.20 20:00 Thu 16.7.20 20:00
Conversations on the Integrities of the Body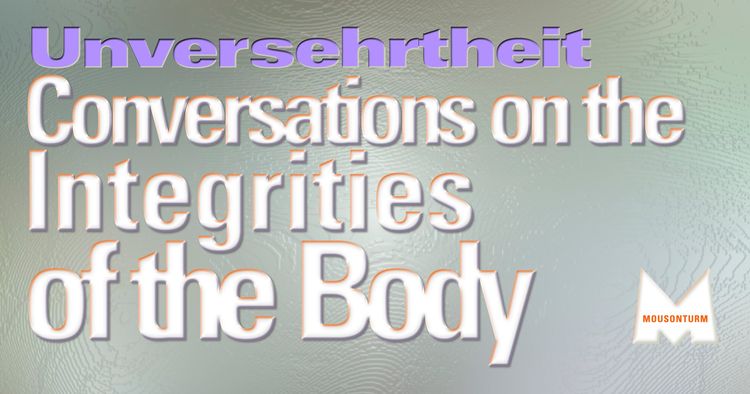 The Coronavirus pandemic has once again placed the body at the centre of political and social debate. However, questions about its status were already relevant before the virus and remain key issues in many conflicts that continue to have a decisive influence on the world.  
What does it mean for an individual body, for the body of a collective, to be safe or unharmed? How is the idea of the integrity of a body linked to how we imagine, experience, represent or define a body? To what extent is it also a matter of aesthetics, of performance? And, what is our responsibility when it comes to create visibility and agency for bodies that are under physical or symbolic attack?
The online-series 'Unversehrtheit: Conversations on the Integrities of the Body', initiated by curator and researcher Sandra Noeth brings together international artists and researchers across different disciplines and fields of practice to take a close look at the body and its possible integrities.
Aesthetically, ethically and politically, the body manifests itself as both a witness and an agent in the current, ideological, humanitarian and bio-political crisis, and as a site where ideals and ideologies are negotiated. Here the question also arises of which bodies we deem worthy of ethical recognition and legal protection. Presented through the highly contested and unequally distributed "right to bodily integrity," this debate is also expressed on a much smaller scale on a structural and everyday level.
This series of conversations aims at opening up informal exchange and reflection. The format combines discussion-based encounters between experts (In Conversation #1-#8) exploring the concept of the integrity of the body from their specific contexts and fields of activity, with dramaturgical sessions (Dramaturgical Perspectives #1-#4) focussing on strategies and practices that artists develop in response to their specific experiences where the integrity of the body is at stake.
For students and alumni...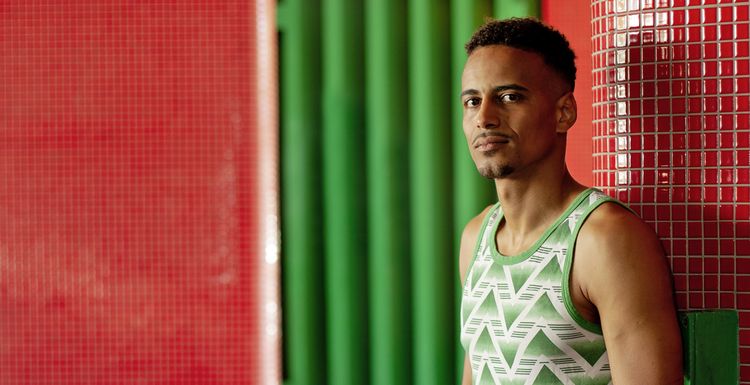 2020
Hannah Schillinger (MA Choreography) as well as Therese Bendjus and Zuki Ringart (both BA Dance, Context, Choreography) received a scholarship from the Studienstiftung des deutschen Volkes.
HZT Alumni Raphael Hillebrand was honoured by the jury of the German Dance Prize in the category HONOR FOR EXCELLENT ARTISTICAL DEVELOPMENTS IN DANCE 2020: "The urban scene has never before been represented either in the Dachverband Tanz or at such honours. Raphael Hillebrand is a German citizen who grew up in Hong Kong as the son of an African father and a German mother, a circumstance that still leads people to discriminate today. This should be mentioned here in order to honour his belligerence for both a meaningful contemporary dance and an urban dance with a clear message: This belligerence is important for the hip hop community as well as for the contemporary scene. Raphael Hillebrand has dared to cross borders and studied at the College of Contemporary Dance without ever denying his breakdance origins. His motor remains the fight against the drawing of boundaries not only between the arts, but also between people, who often want to see their demands on and views of the world formulated in a particular art form. His political involvement in the small party Die Urbane and his commitment to a dance that does not suffice in street-worthy rebellion and intellectual self-reflection fit together seamlessly. We honour Raphael Hillebrand because, for all his charm and openness, he is an artist through and through, who recognises in the body a motor that can only overcome the social imbalance in our society through courage", says the jury.
HZT Alumni Kat Válastur (together with Martin Beeretz, Leon Eixenberger) as well as Milla Koistinen (Performance Koistinen Valikoski Zajac) have received a scholarship from the Kulturstiftung des Bundes Reload-Scholarship. Further information on the Reload Scholarship can be found here.