Regina Baumgart
BA Dance, Context, Choreography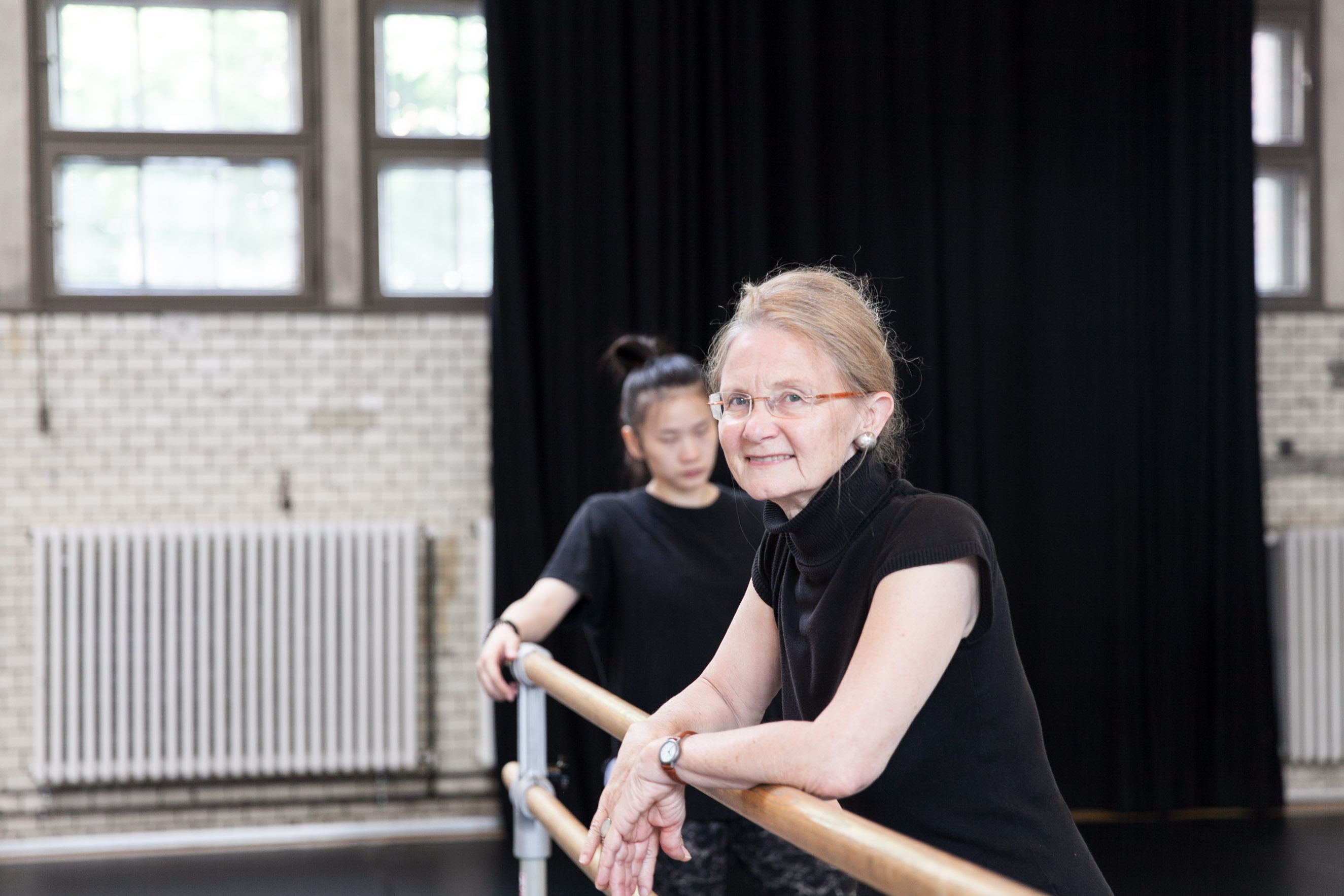 Regina Baumgart began her professional career as a classical dancer at the Stuttgart Ballet under John Cranko. An injury forced her to leave this path and she turned to contemporary dance. She studied contemporary modern dance in New York with Merce Cunningham and worked together with various choreographers and contemporary dance companies.
After an engagement at Tanztheater Bremen under Reinhild Hoffmann and Gerhard Bohner, she began to deal with free improvisation and toured worldwide with renowned musicians of Free Improvised Music. In the eighties she joined a group of musicians, performers and filmmakers in Berlin and began to develop her own artistic work. She founded her own dance company, with which she performed and created many interdisciplinary productions promoted by the Berlin Senate for Culture. From 1986 to 89 she conducted a pilot project for the training of modern dancers in Berlin and was co-founder of the "Tanzinitiative Berlin", a political Association of all dancers and dance companies of the free scene in Berlin.
After the birth of her two daughters, she turned her attention not only to her artistic activity, but increasingly towards the educational work at colleges, universities and educational institutions.
In 2012 she completed training as a teacher and therapist in the somatic method Eutonie Gerda Alexander and investigates how important somatic transferring of knowledge to artistic and pedagogical dance work can be. She developed her own teaching method FROM BODY TO
EXERCISE TO SHAPING based on eutony, the movement analysis according to Laben and improvisational and choreographic procedures.

Since 2013 she has been a lecturer at the HZT and the University of the Arts in Berlin and has held a guest lectureship at HZT since October 2019.