SODA WORKS
Mmakgosi Kgabi
The Shape of Emotion - language is a shape, music is a shape, it is the shape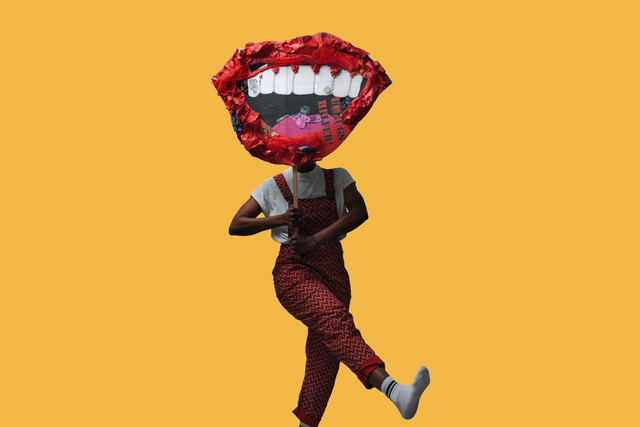 After two years of artistic and theoretical research at the HZT Berlin, the students of the MA Solo/Dance/Authorship will present their final works at the end of the year. During their master's studies, they dealt with questions of solo (performance), collaborative processes and composition within contemporary art practice.
"The Shape of Emotion - language is a shape, music is a shape, it is the shape." Mmakgosi Kgabi

Lefatshe je/ Ke le tshelang/ Le nkisa dinaleding/ Le ha tsela e mpalela/ E nkentsha dikeledi/ Ga nkitla ka lo latlha/ Ke tla lo atlarela ka diatla
- HHP 1980-2018

This is an invitation which urges you to listen, as well as you know how, to all that follows. Allow yourself to see what is made visible and what is made (in)visible by the body/voice which is both here and not, all at the same time. An invitation to look at language as a dance of mimicry. A choreography of the shaping of words.

A concerted effort from research observing the emotional effect of language on my body in various context; the operational tactility of language in various context; the emotional peculiarity of insertion of various languages in my mouth.