A participatory Performance in public space
The Permeable Touch Projekt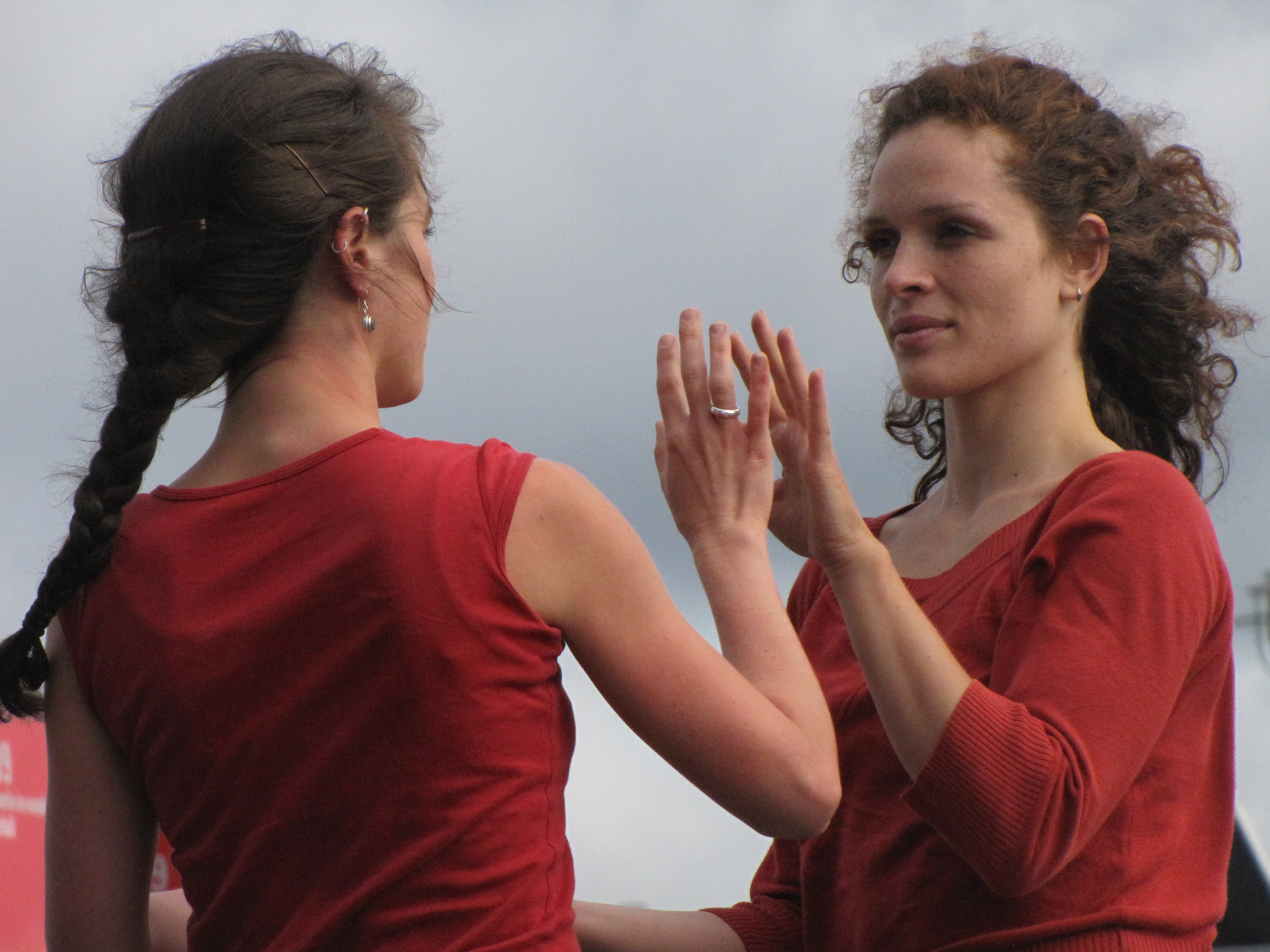 Touch is a gesture of offering, receiving, communicating.
Touch is a tool for acknowledgment and recognition.
Touch is a playful tool to meet and connect with respect and awareness.
A group of performers invites audience members and passersby to take part in a performative game: everyday rhythms changes, slows down. Through movement the body becomes permeable to the environment and to others. What is the connection created through collective energy? The performance will deepen the connection between the experience of the individual body and the social organism.
Following the performance, the choreographer Ming Poon will discuss the development of dance, in connection with his work in public space. He sees movement not only as a bodily movement, but also a social one. In his work he connects strategies of movement practice with elements of social experimentation, in order to foster interaction and connection.
CURATOR & CHOREOGRAPHER: Jadi Carboni
INTERVIEW & ASSISTENCE: Hannah Schillinger
GUESTS: Ming Poon and Berlin-based performers
Ming Poon is a movement choreographer. Since 1993, he has been working in both Europe and Singapore, first as a dancer and later, as a maker. He holds a BA degree in Sociology and Psychology. The aim of his work is to open up meaningful ways of relating between people, touching on themes as intimacy and vulnerability, the performance of care, performative social realities and the body's attentive and emphatic potential. www.mingapur.de
Hannah Schillinger is a dancer and choreographer. She started her professional dance education at the Iwanson International School in Munich and finished her BA degree in Modern Dance Theatre at the University of the Arts in Amsterdam in 2019. Currently, she is part of the MA Choreography program at HZT Berlin. Her work deals with conscious embodiment practice in connection with a strong physical expression.
Jadi Carboni is a choreographer, dancer, body worker, and outrider of different performing arts and healing practices, in which sound and movement become the medium for communication, discovery, and creation. She is currently part of the second year MA Choreography program at HZT Berlin. www.jadicarboni.com