SODA WORKS
Armin Hokmi Kiasaraei
Public Dance, Permutable Stage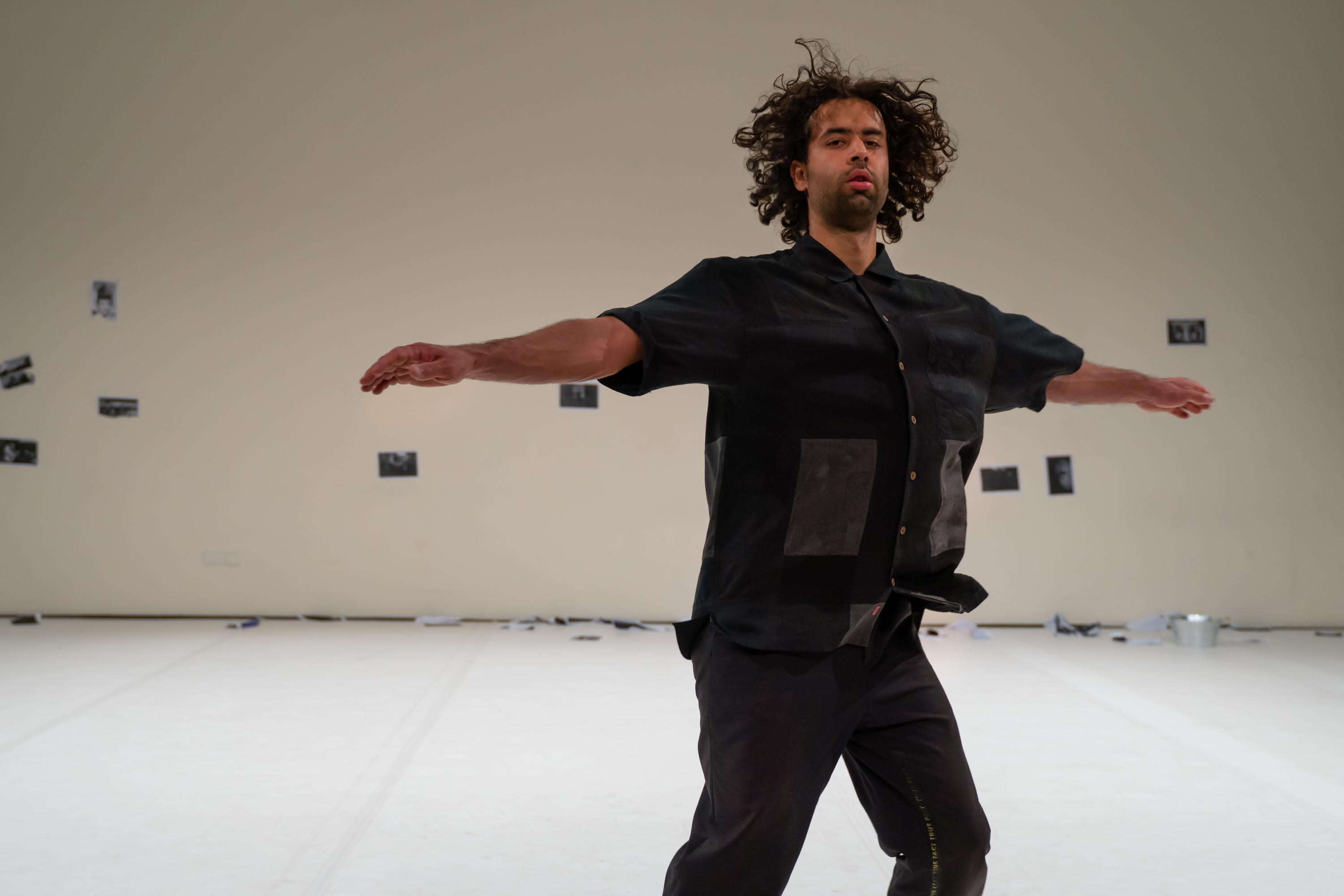 We walk together and arrive at different gates, to enter a place we now know so little of. There we find ourselves bouncing between memories of lost worlds and recognitions. We begin to fantasise and bind the inconsistencies of our imagination, our bodies move with tenderness, slightly scared and at points fierce. We move from here, little crooked, hesitant perhaps.
With questions of different ways of hosting dance and its presence within the public in mind, the starting point for this work is the past year's journey at the time of a pandemic. A journey into searching for dances and imaginary future publics and stages in neighborhoods, empty landscapes and new small temporary gatherings.
This process evolved into this solo work. Public Dance, Permutable Stage uses speech, movements and images for exploration of fictional landscapes, speculative public dances and movements of masses as possibilities for emergent imaginaries with the audience.