LOAF 2019
X-Mas Edition
Lonely Organized Arts Festival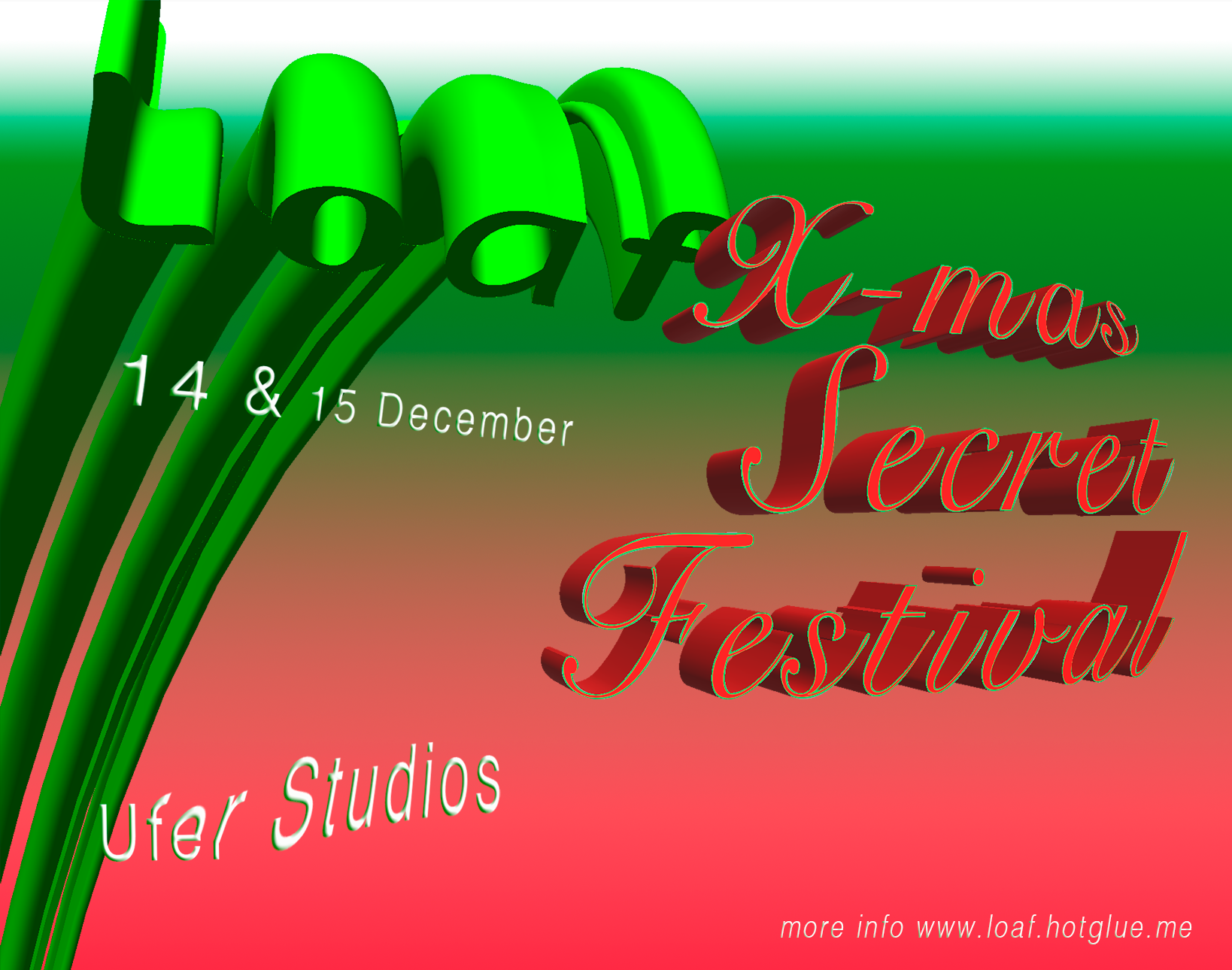 The Lonely Organized Arts Festival is taking over Ufer Studios again with a small and cozy X-mas Secret Festival (shhhh)


LOAF X-Mas Edition '19
Count me in.
Random collection of specific pieces, persons and bodies. 18 responses to 2 videos, crucsial to our artistic careers (not really).
Come and see how we arrived here.

Touching Landscapes
Touching Landscapes is a social choreographic project of collaborative creation exploring artistic desires, negotiation, and the transition from language to touch. It focuses on the group process and artistic game-like methods to address the topic of consent.

Cala a boca. Beija só.
With love xoxo

We move forward
...with Lucrecia to share one's appreciation of beauty alluding through paralinguistic senses. To revel that words are timeless. To stand by one's faith during storm so to love after it is finished.

A SLOW UPGRADE
We are neither fixed here nor there, nor in a simple embodiment.
We are upgrading to a non-established form of presence to provide the potential for a change in the dominant narrative of reality…

sad furniture
**** Work in progress

What is it?
it's all about time. timing's texture, weight and shape. composing a process of weaving waves. waves that don't want to be composed. that bother to be touched. exploring different aspects about time and spatiality. waves of working. unworking. weaved in the making. working with decisions and making process. occupation of dimensions.
- an intuitive process -

The Commentator's Curse
Saying & Doing.