SODA WORKS
Michela Filzi
In someone else's shoes, metabolic encounters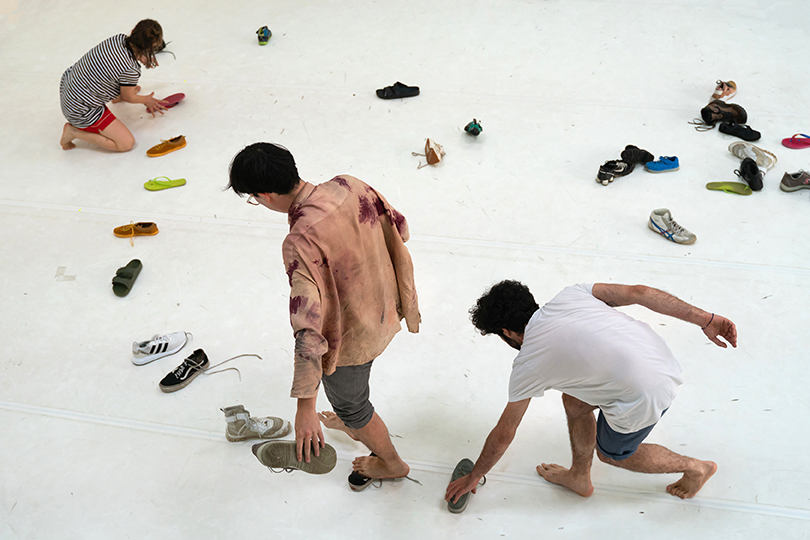 In the year of the Pandemic, the enjoyment of attending live art is - partially or even totally - delegated to technical devices. At shows are present fewer bodies than cameras, cables, and screens. Between smartphones and footwear, our bodily relationship to technology is a compass to contemporary life.
Together with her collaborators, Michela Filzi explores the affective powers of these relationships, and the agency of things in participatory art practices today. In the format of a (virtual) studio visit, through a precarious assembly of unstable media, she invites things belonging to her audience to join a dynamic ecology.
In someone else's shoes incites intimate encounters in a tangled web of bodies, interlacing the strange with the familiar.