Site Specific Performance
I want you to look at _________.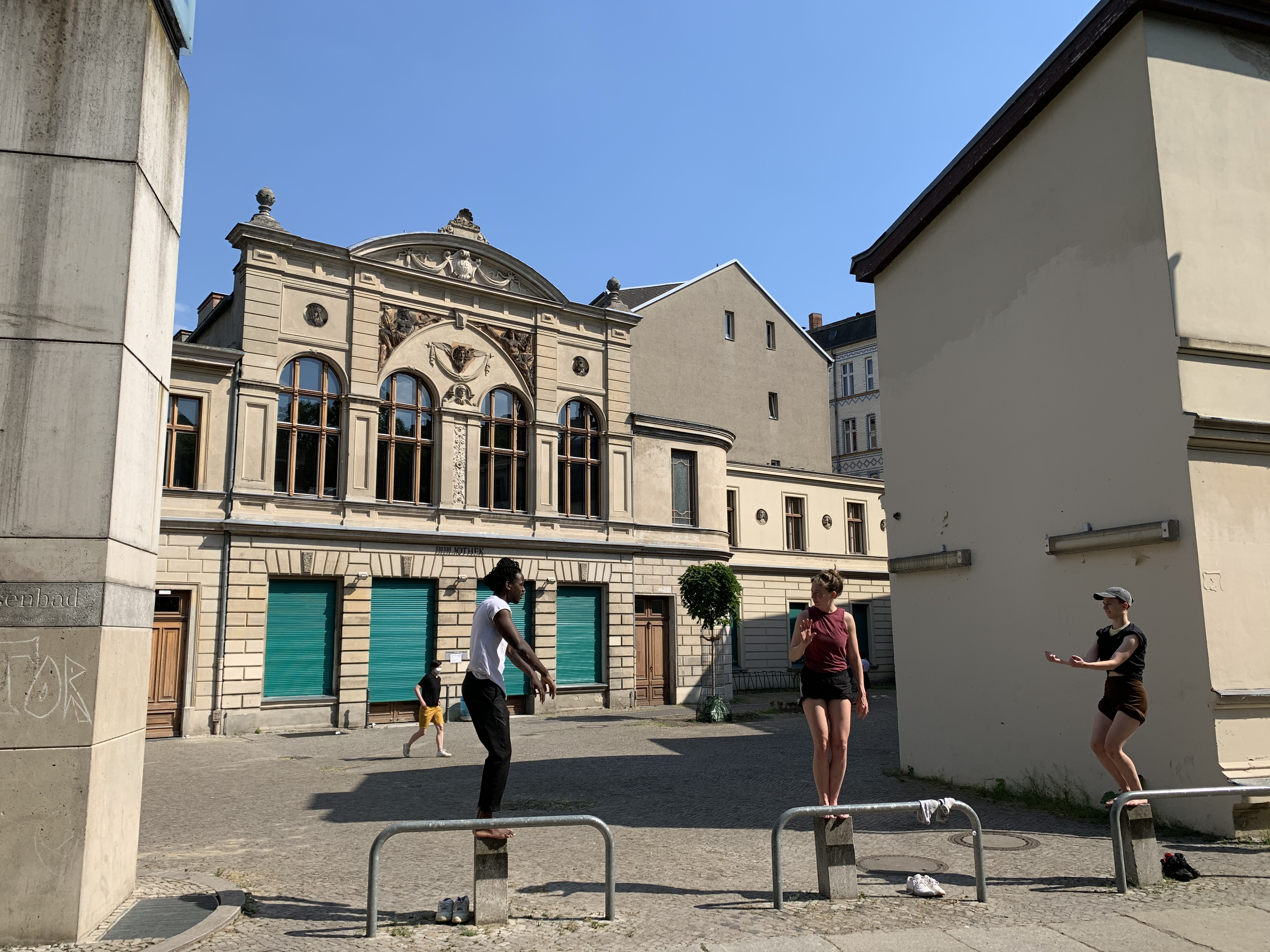 I look very very close, and then I imagine I'm very very far. In order for the possibilities to unravel, I ideate that the world unfolds to me in different ways.
I don't pretend I'm an archeologist and I don't dig deep. I do not even have to remove many layers to see what is actually here.
My body is a vehicle propelled by curiosity, and with it I decode urban infrastructures. I reconnect them as I wish.
I contain all the details that surround me in the space of my body. Details are the motions and textures, compositions, and sensations. I contain and then I share.
I play with what is already there.
I dig I see I talk I fit I look I imagine I decode I reconnect I contain I share I play. I play.