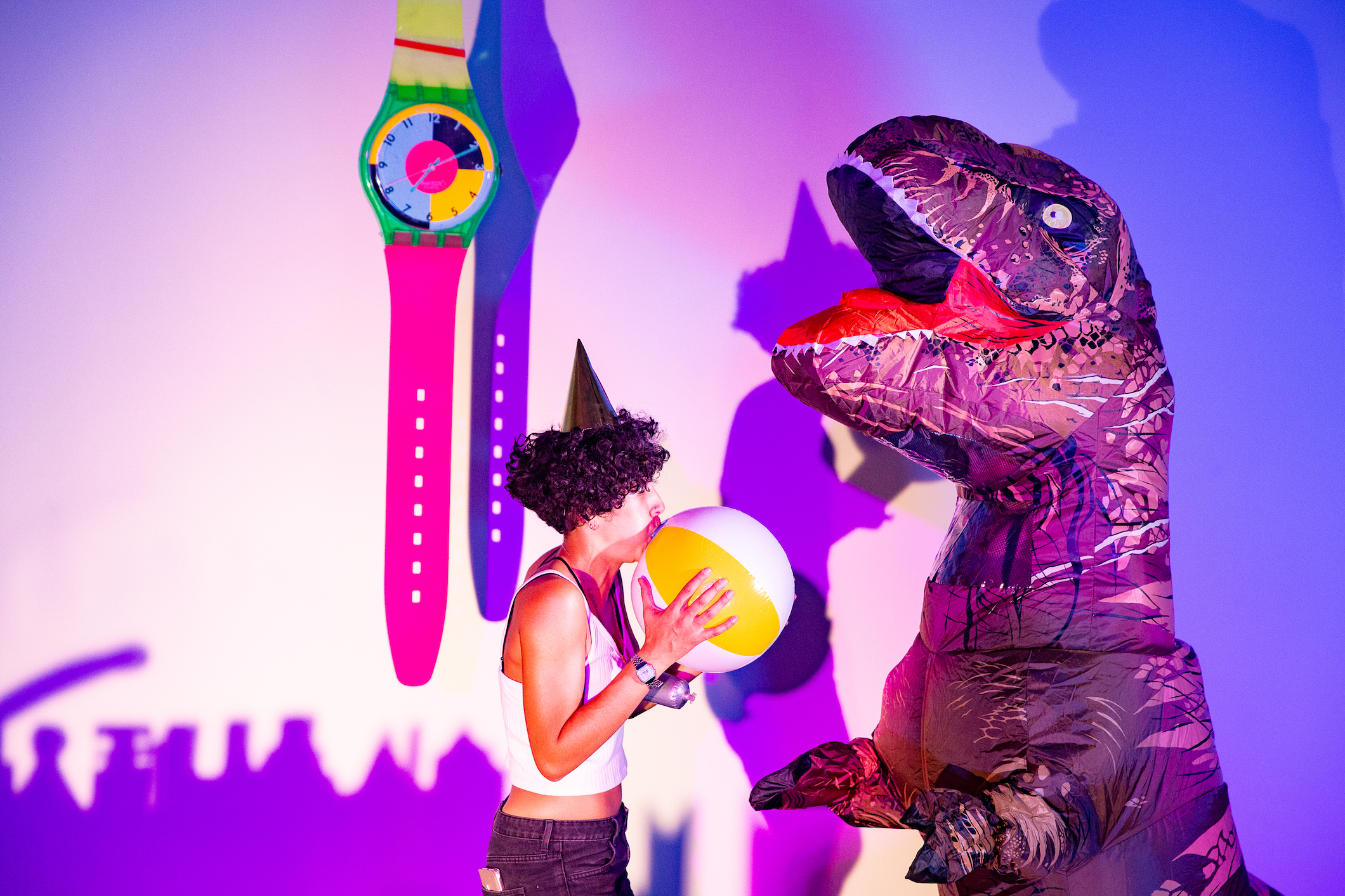 After two years of artistic and theoretical research at the HZT Berlin, the students of the MA Solo/Dance/Authorship will present their final works at the end of the year. During their master's studies, they dealt with questions of solo (performance), collaborative processes and composition within contemporary art practice.
Congratulations, it's your graduation!
A graduation can be:
1. the receiving or conferring of an academic degree or diploma.
2. the action of dividing into degrees or other proportionate divisions on a graduated scale.
3. a mark on a container or instrument indicating a degree of quantity.

So what are you graduating from or even into? As a future graduate in Solo Dance Authorship I have set out to curate this moment of doubt and hereby invite you for a celebration of the twilight zone that emerges from questioning dictionary notions of degrees and divisions. Are you ready?