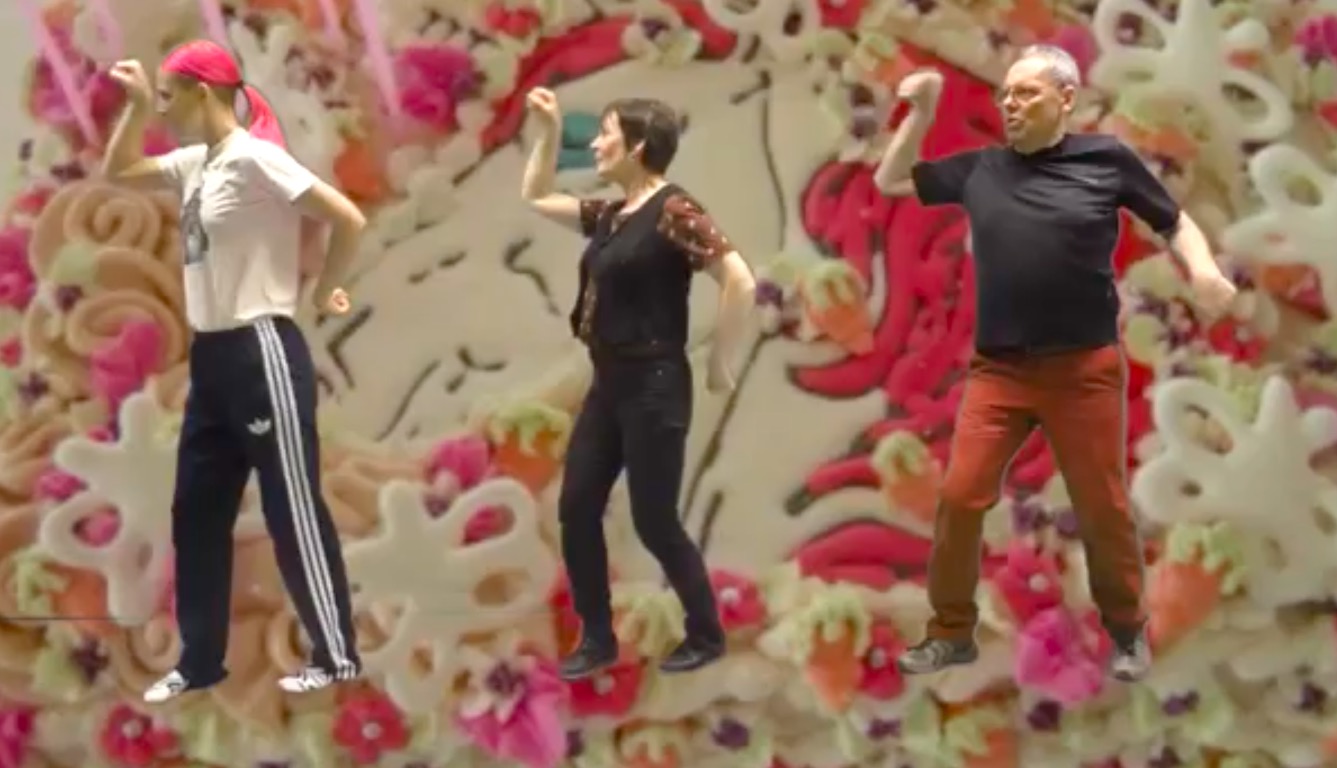 A piece that moves across real realities and virtual realities, layering images and sound together to create a complex four dimensional family portrait.
In 2018, the three family members Ann, Cajsa and Mats started making dance videos together. Based on that experience they decided to go deeper and create a dance piece together.
The family invites you to a joyful, energetic and intimate ceremony set in the comfort of their colorful simulated home. The invitation promises a lip sync solo, a semi-sad swedish song, death practise, cute animals, energetic dancing in transurfing realities, family secrets, "fika" (please bring your own beverages) and a simmering conflict waiting to flare up.
Staged in their imaginary home, they examine their family culture through movement, dancing and touch. They revisit situations they experienced together as well as construct situations they have been too scared of acting out with each other before. In the search for intimacy, they touch upon their most vulnerable simulated selves and act out fantasies they thought were (too much to share with others) (too much for this reality to handle) (long gone).
Performers: Ann Fagerell, Mats Godée, Cajsa Godée
Sound design: Fjóla (lemonboy) Gautadóttir
Choreography: Cajsa Godée