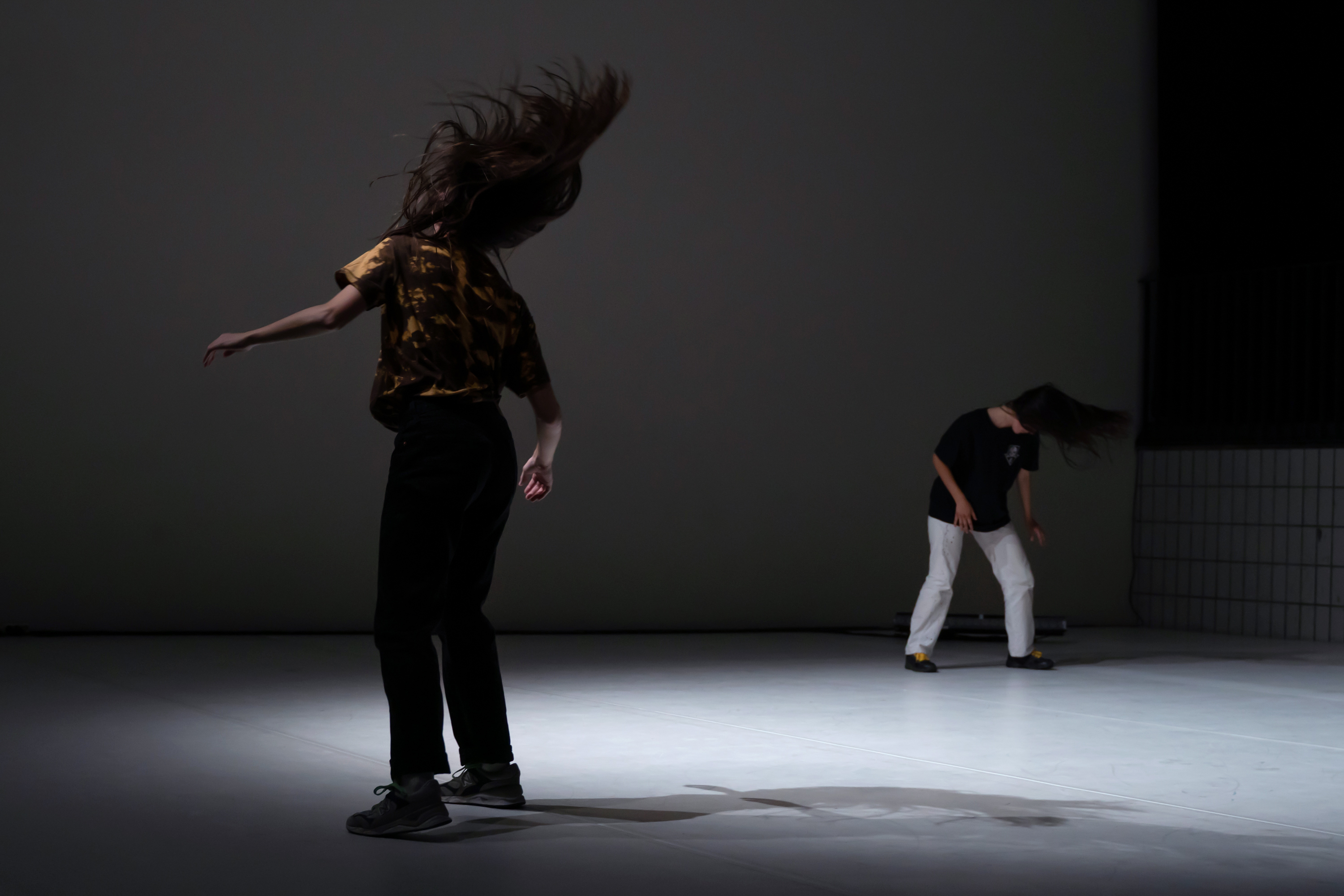 Bang bang bodiesembarks on a choreographic journey into the collective imaginary. What brings bodies together? Where can the experience of togetherness be situated?
MA SODA graduation work of Xenia Koghilaki uses the practice of headbanging as a starting point and as a chain of reciprocity of space and time, but also sweat, historical, cultural and political particles between bodies, which is never, ever static. Instead, it is always in a turbulent moving.
Two performers explore how movement can bring out personal and cultural memories but also ideas of how we perceive our bodies in relation to others and how we imagine ourselves in relation to the world.