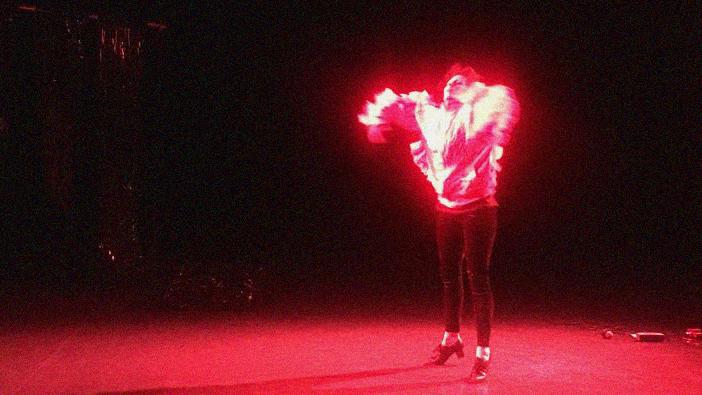 "Flamenco is tragic in the sense of Greek tragedy, this remarkable synthesis of Apollonian artistic beauty and Dionysian drunkenness." Claus,1985
Between an ecstatic and formal investigation, Ana Lessing Menjibar experiments with a cultural legacy gathered from her flamenco background. She opens this archive to reveal a series of states, creatures and concepts of spaces. This journey includes a digital and energetic feedback loop, a vulnerable dialogue of inner and outer bodily sounds and rhythms. In a hybrid space somewhere between installation and the black box theatre, Lessing Menjibar's research decomposes flamenco to transform it within the field of performance art.
On Thursday, 19.12.2019, an After Talk will be held after the performance.