collaboration between klangzeitort and maC
777 Part 2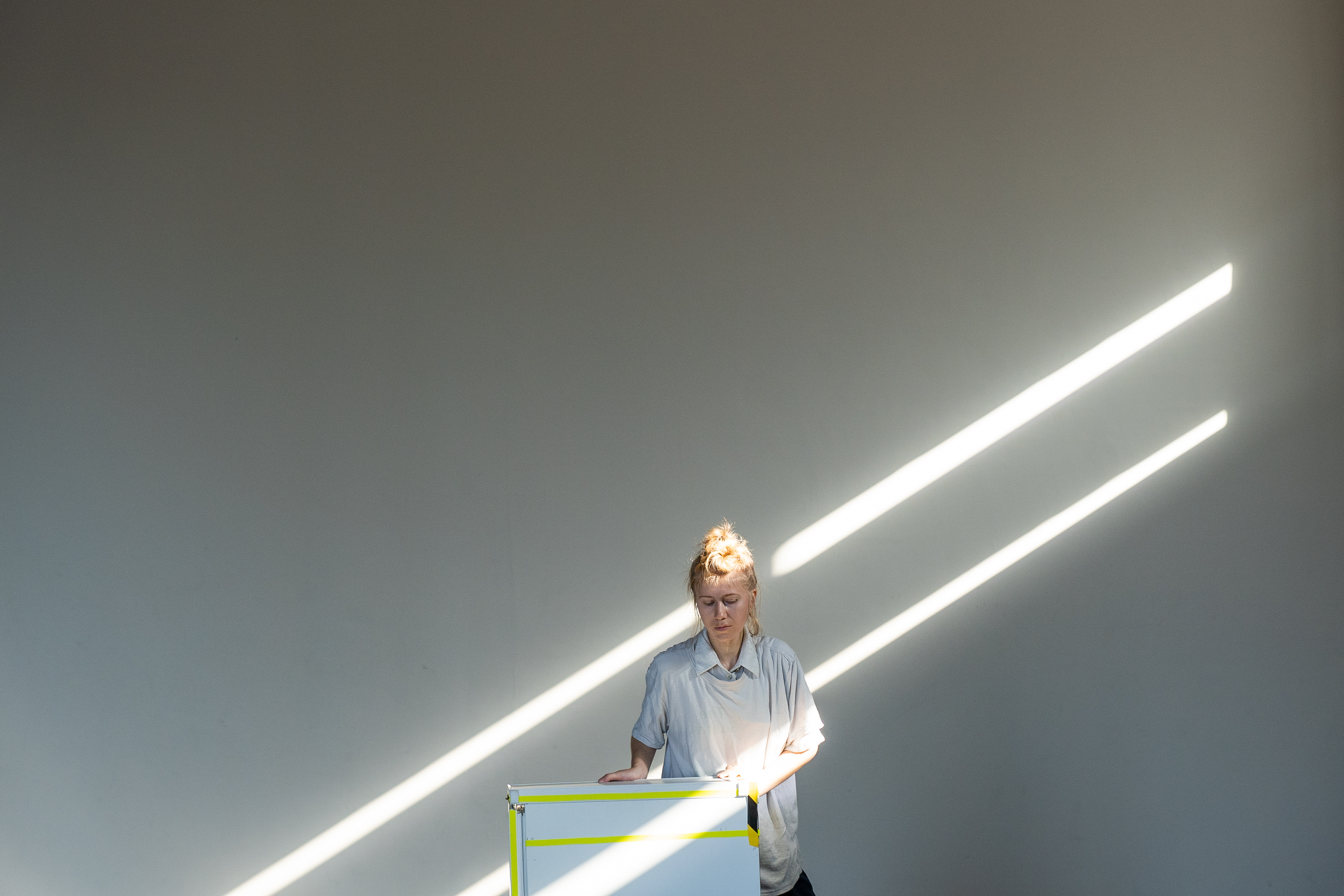 Nylon
Choreography: Akiles
Composition: Saemi Jeong
Dance: Désirée Meul, Sophie Kolter
Light: Bryan Schall
Scenography: Catalina Varela
Technical assistant: Ricardo Juan Richards
Production assistant: Sirine Malas
The dark image, the unknown and the preconceived notions of a vague future. Here, feelings and mental influences swell, breathing increases and narrows until illusion mixes with reality. Nail. You don't know where to start solving a problem. Excessive and intrusive worries that disrupt daily functioning. That intangible feeling when you're in those uncertain moments of what's to come. To expect a shock, to live in great concern. The name is fear.
INFERA
Choreography: Veronika Heisig
Composition: Ádám Bajnok
Dance: Marta Ruszkowska, Bernardita Villarroel
Bass flute: Kristóf Siklósi
Bass clarinet: Takahiro Katayama
Cello: Moritz Kayser
Double bass: Adam Goodwin
Costume: Danilo Andrés Sepulveda Cofre
In INFERA (Lat. below, below) two dancers end up in a humming and buzzing world. Are they trapped in a dream or a sleepless night? Her dance revolves around a fragile intermediate state.
Tsugi
Choreography: Dominique Tegho
Dance: Marcos Nacar, Daria Belous, Magadalena Meindl, Mahshad Rezai
Composition: Tianyang Zhang
Tenor singer: Juncan Zhu
Stage design: Yaming Wang
Stage design assistance: Zheming Li
Light: Vito Walter
Mentoring: Anna Aristarkhova
In "Tsugi", four bodies explore the different stages of grief together. By moving in and out of them, dance becomes a ritual. Constantly alternating between these states, they find strategies to stay together.
Fragments of music, movements and voice come together to initiate a process of reunification and invite the audience into a space that allows them to digest and rest.