collaboration between klangzeitort and maC
777 Part 1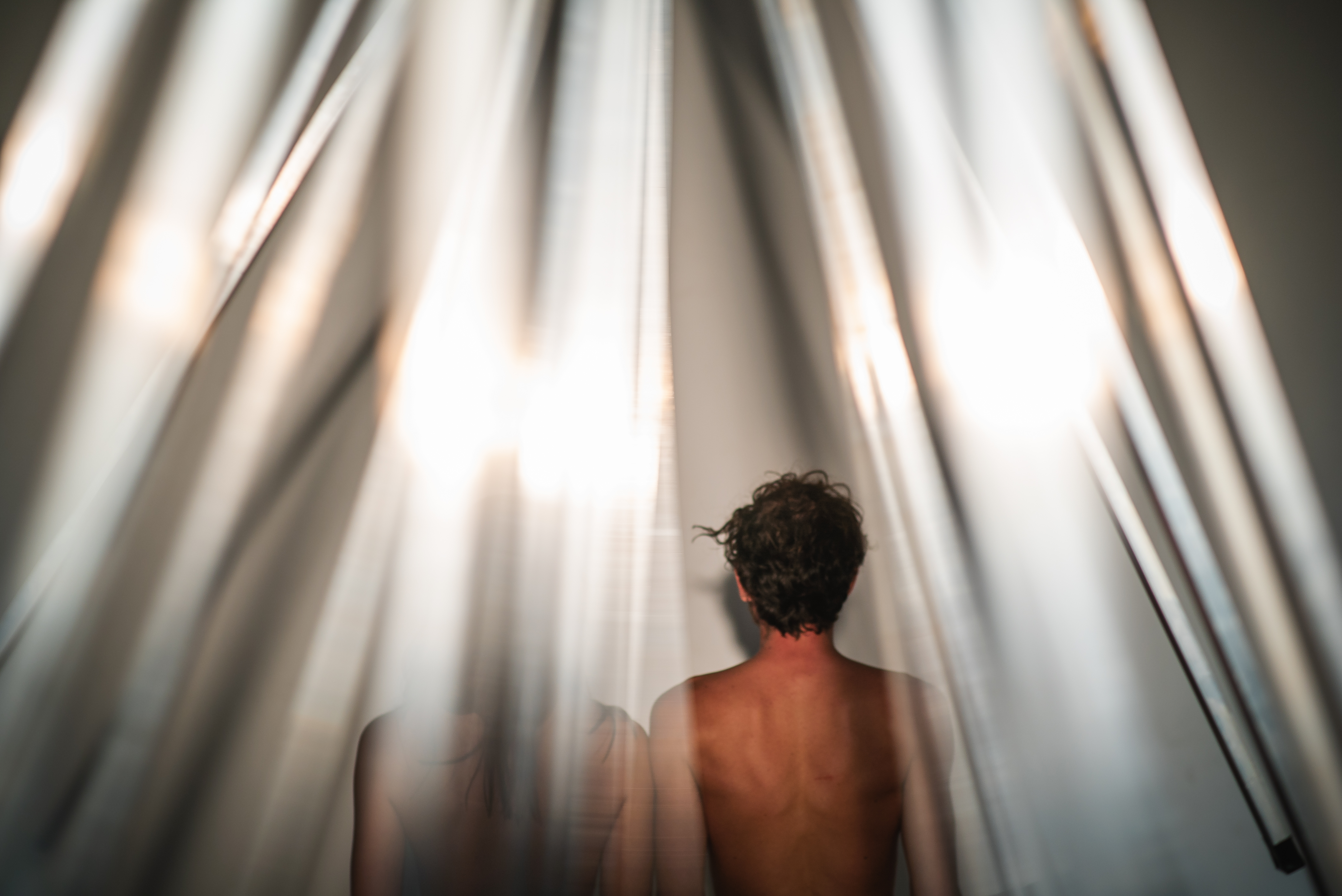 ti/l\t
A dance, sound and object composition by Jonathan Kolski and Connor Shafran
Concept, development: Connor Shafran, Jonathan Kolski
Sound: Connor Shafran
Choreography, Performance: Jonathan Kolski, Nolwenn Samson
Programming support: Jakob Kilian
Is it possible to delight all muses at the same time? When a choreographer and a composer dream of a temple of sound and movement, it unexpectedly transforms into a monstrous instrument reminiscent of a modern Prometheus - a Frankenstein.
ti/l\t acts out the relationship between body, object and sound.
Who/what manipulates what\whom?
How to pronounce?
Choreography: Valentina Menz Nash
Composition: Mert Morali
Dance: Beatriz Silva and Yen Lee
Stage design: Prapatsorn Sukkaset
Costume design: Monika Michalko, Prapatsorn Sukkaset
Tongue, sweat, muscles, jaw, teeth, looks, saliva, pause, breath.
Who can speak? Where are they heard? Who is listening?
On October 18, 2019, a part of the world explodes. Chile, the exemplary neoliberal experiment in Latin America, is collapsing. Millions of people are on the streets. The city becomes a sounding board, Chile awakens! It echoes from the walls of the houses. The mass vibrates, through the chaos and the power of the crowd shows the rejection of the imbalance of a world that stands at the beginning of something new - something new that has no image yet.
How to pronounce? is a critical exercise on political speech as a means of representation. It is an attempt to understand the habitus of the institutions in order to eventually blow them up.
C L I N G
sonic knotting
Composition and choreography: Eli Simic-Prosic and Ariane Burghard
with Noga Abramovitch, Adèle Aïssi-Guyon, Ilona Perger, Franziska Salker
Stage design: Lorenzo Toma
Costume design: Lola Carola Schmid
Light design: Núria Carrillo Erra
Four voices disperse and bundle in an environment of bodies and instruments. They break down meanings attributed to words, build sentences according to sensual rules and follow the turbulence of the conversation. Between puzzles and understanding, the question arises: What to let go and where to hold?