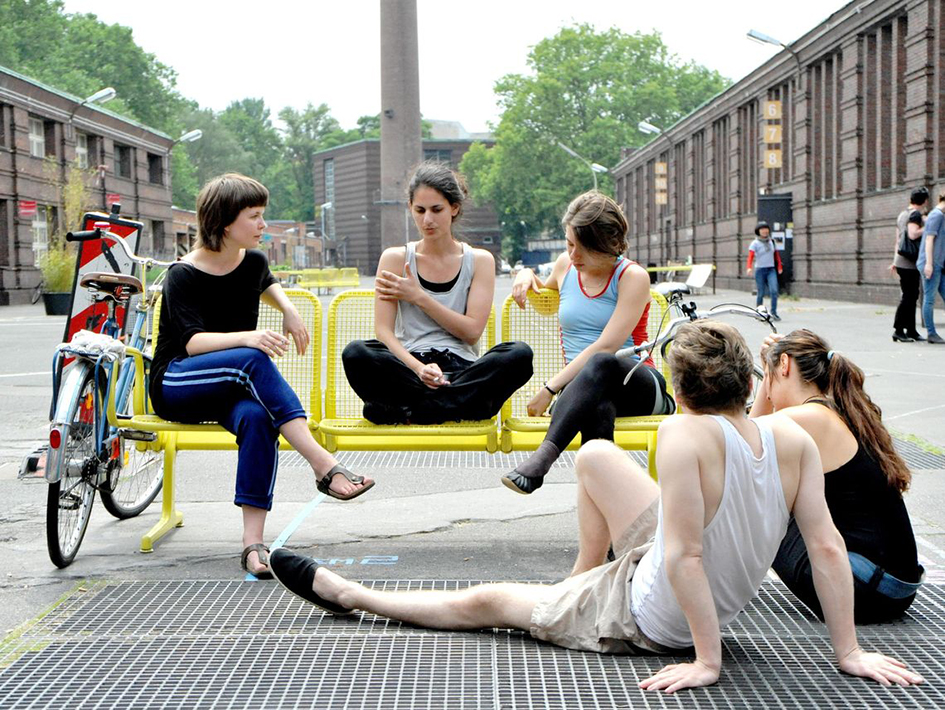 What began as an idea in the early 2000s is now an integral part of Berlin's dance scene and an important part of it. Ten years of Uferstudios - that is ten years of utopia. A place of artistic research, of being together and radically opening up in the increasingly rigid conditions of the city.
On October 10, the Uferstudios for Contemporary Dance celebrate their tenth anniversary. The HZT, the other partners* and the artists working on site will open their doors and invite to showings and open rehearsals, discussions and installations. In addition, the exhibition "Uferhallen-Manifest", which starts on this day, can be visited in the neighbouring Uferhallen.
Register here for a yard ticket that gives you access to all open-air performances and continuous video streaming by, among others, Grupo Oito, Christina Ciupke, Martin Nachbar, David Bloom & Kaveh Ghaemi, Berlin Krump, Zhenya Salinski, Saskia Oidtmann, Claudia Garbe & Anja Spitzer and Shannon Cooney: https://pretix.eu/Uferstudios/Hof/
There are also separate performances, meetings and open studios. With a (free) ticket for these you also have access to the projects on the farm.